Auction
1981
WESTWIND 1124A
N769M
344
Wichita, KS USA
Auction
1981
WESTWIND 1124A
N769M
344
Wichita, KS USA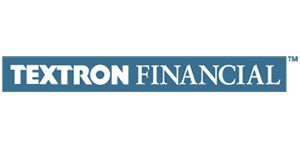 Contact This Seller
General Specs (cont.)
8256
288 CZI
376 CZI
Used
N/A
Additional Classifications
Detailed Description
TEXTRON FINANCIAL CORPORATION (TFC) IS SOLICITING BIDS FROM U.S. INDIVIDUALS AND BUSINESS ENTITIES ONLY ON THE AIRCRAFT DESCRIBED BELOW. NO BIDS FROM NON-U.S. INDIVIDUALS OR BUSINESS ENTITIES WILL BE CONSIDERED OR ACCEPTED. BIDS IN U.S. DOLLARS WILL BE ACCEPTED ON AN AS-IS, WHERE-IS BASIS, UNTIL 5:00 P.M. C.D.T., Tuesday, April 27, 2021. WE RESERVE THE RIGHT TO REJECT ANY AND ALL BIDS AND TO BID OURSELVES. AIRCRAFT ARE SUBJECT TO PRIOR SALE OR WITHDRAWAL FROM THE MARKET WITHOUT NOTICE. YOUR BIDS SHOULD BE EXECUTED BY AN INDIVIDUAL AUTHORIZED TO BIND YOUR COMPANY.

THE WINNING BIDDER WILL BE NOTIFIED PROMPTLY. APPLICABLE SALES OR USE TAX WILL BE ADDED TO PURCHASE PRICE, UNLESS TFC IS FURNISHED WITH AN APPLICABLE TAX EXEMPT CERTIFICATE. SATISFACTORY FINANCIAL ARRANGEMENTS MUST BE MADE WITHIN FORTYEIGHT (48) HOURS OF NOTIFICATION OR BID MAY BE VOIDED. ALL PURCHASE FUNDS MUST ORIGINATE DIRECTLY FROM THE BANK ACCOUNT OF THE SUCCESSFUL BIDDER.
Avionics / Equipment
 Garmin GNS-530A GPS with Class B TAWS
 Dual Collins VHF 20 Comms
 Collins APS-80 Autopilot
 Dual Garmin NAV 20 Nav Radios
 Collins DME-40
 Dual TDR-90 Transponders
 Collins FCS-80 Flight Director
 Universal UNS-1K FMS
 Collins ALT 50 Radar Altimeter
 Honeywell N1 DEEC
 Garmin GDL-69 XM Weather
Airframe
AFTT: 8,256.2 hrs / 6,009 Cycles

MAJOR Landing incident in March 1995. Repairs accomplished. (337 Form and REPAIRS: logbook entry available upon request).
Repair on fuselage skin aft of the entry door in December 2012. (337 form and logbook entry available upon request).

ADDITIONAL
FEATURES:
Keith Freon Air Conditioning
Engines / Mods / Prop
LH ENGINE TSMPI/CZI: 288.4 hrs / 164 Cycles (done in 2013)
RH ENGINE TSMPI/CZI: 376.4 hrs / 203 Cycles (done in 2013)
LH ENGINE TSN: 7,958 hrs/ 5,863 cycles
RH ENGINE TSN: 7,137.7 hrs/ 4,112 cycles
NOTE: RH Engine (SN P75189-C) was converted from a TFE731-3-1F (Jetstar Configuration) to a
TFE 731-3-1G (Westwind Configuration) in 1997 at 2,773.1 Engine Total Time.
Interior / Exterior
EXTERIOR: Matterhorn White base with Las Vegas Gold and Deep Black accent striping. (2014)

INTERIOR: Tan leather seating for 8 in an executive configuration with forward RH 3 place divan, single LH seat, and aft 4 place club arrangement. LH forward galley with maple burl cabinetry. Light brown carpeting. Flushing aft lav. Most of interior removed but available with the aircraft. (Seating refurbished in 2015)
Remarks
DOCUMENTS: Weight & Balance available. Airworthiness Certificate and POH are not present.
Airframe and Engine logbooks are available however it appears that logbook 3 is missing from time period of 1999 to 2006 - 4,593.1 AFTT to 6,665.6 AFTT.

CONDITION: 
• Fuselage is faded and numerous areas of surface corrosion.
• Missing panels on top of fuselage.
• LH wing has surface and intergranular corrosion and multiple fuel leaks.
• RH wing has surface corrosion and multiple fuel leaks.
• LH and RH brakes are leaking.
• Main and nose tires are dry rotted.
• RH aileron missing outboard static wick.
• All landing gears have rusted hardware and rod ends.
• All removeable bulkheads in cargo bay and aft of APU are removed.
• LH and RH thrust reversers have surface corrosion and rusted hardware and
components.
• LH thrust reverser is missing panel on outboard side.
• Both engines have numerous areas of light surface corrosion on inlets.
• Seat tracks have excessive surface corrosion.
• Sand/debris at cabin door entrance.
• Cabin headliner missing.
• Cockpit side panels mildewed and missing interior panels.
• Two instruments missing.
• Panel aft of CVR panel is missing on cockpit center pedestal.
• Mildew in cabin.
• Throttle/thrust reverser levers in cockpit are rusted.
• Windshield wipers have rusted hardware.
• Lavatory is all apart and missing parts.
• RH nose avionics bay is missing a component from the tray aft of the gyros.
• Additional pictures available upon request.
LOCATIONS: Aircraft: Ft. Lauderdale, FL (KFXE)
Logbooks: Wichita, KS (TFC Office)
NOTE: Bids submitted as "subject to inspection" will not be accepted.