CUSTOM ENGINE OVERHAULS Engine Overhaul | Repair - Piston

Maintenance
Engine Overhaul | Repair - Piston
Holly Springs, MS USA
Maintenance
Engine Overhaul | Repair - Piston
Holly Springs, MS USA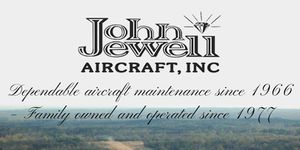 Contact This Seller
Detailed Description
FAA Certified Repair Station JUJR300L - Providing Custom Engine Overhaul for Continental & Lycoming engine models.

Each JJA engine is custom overhauled to Factory New Specifications as per FAR 43.2, and as per the engine manufacturer's overhaul manual. The latest Service Bulletins, Service Letters, and Airworthiness Directives (A.D.'s) are complied with.

All engines are individually disassembled, cleaned and inspected by skilled technicians; using the latest technology.

All steel parts are carefully checked for cracks using magnaflux process; all cast components are checked for cracks using dye-check process. Ultrasonic inspection is used on all applicable crankshafts and cylinders.

Each engine is individually and custom reassembled to Factory New Limits and Specifications. Engines are balanced to assure smooth operation and the prolonged life of an overhaul. Valve clearance is brought to minimum tolerance and exhaust ports are polished to achieve optimum power.

Each engine overhauled comes with John Jewell Aircraft's Seal of Quality, and covered by one year / 500-hour warranty, so you can fly with confidence.

An overhauled engine as defined in FAR 43.2, is a used engine that has been completely disassembled, inspected, repaired as necessary, reassembled, and tested in accordance with approved standards and technical data, which have been developed and documented by the holder of the type certificate, supplemental type certificate, or a material, part, process, or appliance approval.