For Sale
1979
BEECHCRAFT 58 BARON
C-GGPN
TH-1001
Greensboro, NC USA
USD
With Baron School

$245,000
For Sale
1979
BEECHCRAFT 58 BARON
C-GGPN
TH-1001
Greensboro, NC USA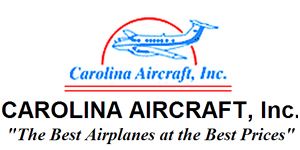 1060 Pti Dr
Greensboro, NC 27409 USA
Map It
Contact This Seller
General Specs (cont.)
5315
461 SNEW
614 SNEW
36 SPOH
36 SPOH
1620 lb
Used
N/A
Additional Classifications
Detailed Description
C-GGPN 1979 Baron 58, Serial No. TH-1001, 5,315 Total Time Since New, IO-520 285 Horsepower Engines Right Engine 461 Since Factory New, Left Engine 614 Since Factory New, 3 Blade Props 36 Since Prop Overhaul, Alcohol Props and Windshield Anti-Ice, Dual Control Wheels, Co-Pilot Brakes, Bendix FCS-810 Autopilot w HSI and Yaw Damp, Garmin GNS-430W GPS/Nav/Com w WAAS, Garmin GTX-330ES Transponder with ADS-B Out and Mode S Traffic, PS Engineering PMA-8000B Audio Panel with 3 Light Marker Beacon and 6 Place Intercom System, Rosen Sun Visors, Shoulder Harnesses, JPI FS 450 Digital Fuel Flow, Strobe Lights - 3 Light System, Electric Elevator Trim, 166 Gallons Usable Fuel, Rosen Sun Visors, Reversible Club Seating with 6 Seats, G & D Tinted Window Inserts, Aft Baggage Compartment and Nose Baggage, Spring Thing Nose Baggage Door Holder, Factory Internal Corrosion Proofing, Useful Load = 1,620 Lbs, Excellent Maintenance, Complete Logbooks, Hangared, No Damage History, $245,000 with Baron School.
Avionics / Equipment
Avionics:
Audio Panel: PS ENGINEERING PMA-8000B AUDIO PANEL and 3 Light Marker Beacon with Intercom
GPS/Nav/Com #1: GARMIN GNS-430W GPS/NAV/COM W WAAS
COM #2: COLLINS VHF-251 DIGITAL COM
NAV #2: COLLINS VIR-351 DIGITAL NAV
TRANSPONDER: GARMIN GTX-330ES TRANSPONDER WITH ADS-B OUT AND MODE S TRAFFIC
TRAFFIC: GARMIN MODE S TRAFFIC ON GNS-430W 
AUTOPILOT: BENDIX FCS-810 AUTOPILOT WITH HSI 
YAW DAMP: EDO-AIRE MITCHELL YAW DAMP

Included Equipment:
3 Blade Alcohol Props
Dual Control Wheels
Alcohol Windshield Anti-Ice
Control Wheel Map Light
166 Gallons Usable Fuel
FS-450 Digital Fuel Flow
Electric Elevator Trim
Six Place Intercom System
Tinted Windows and Windshield
Control Wheel Clock
Factory Internal Corrosion Proofing
Rosen Sun Visors
Approach Flap System
Dual Glideslope Indicators
Alternate Static Air System
Aft Baggage Compartment
External Power Receptacle
Shoulder Harnesses all Seats
Strobe Lights - 3 Light System
G & D Tinted Window Inserts
Reversible Club Seating with 6 Seats
Spring Thing – Baggage Door Holder
Co-Pilot Mic Button On Panel
Airframe
TOTAL TIME AIRFRAME: 
5,315 Since NEW
Engines / Mods / Prop
ENGINES:
IO-520 285 HORSEPOWER 461 & 614 SINCE FACTORY NEW

PROPS: 
3 BLADE ALCOHOL PROPS 36 Since Overhaul
Interior / Exterior
Interior: 
Beige Leather Seats and Sidewalls w/ Light Tan Carpet "5" Front Seats and Carpet Need Refurbishing "5"

Exterior: 
Matterhorn White Overall w/ Black & Gold Metallic  Stripes – Good Condition "7+"
Remarks
Remarks:
Complete Logbooks 
Excellent Maintenance 
No Damage History
Located in Greensboro, NC

USEFUL LOAD = 1,620 LBS




"SPECIFICATIONS SUBJECT TO VERIFICATION UPON INSPECTION"

"AIRCRAFT SUBJECT TO PRIOR SALE"