1984 BEECHCRAFT 58P BARON

For Sale
1984
BEECHCRAFT 58P BARON
N25RM
TJ-459
Philadelphia, PA USA
For Sale
1984
BEECHCRAFT 58P BARON
N25RM
TJ-459
Philadelphia, PA USA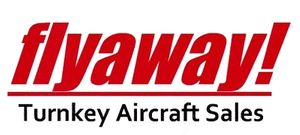 Contact This Seller
General Specs (cont.)
3146
1623 SFRM
1623 SFRM
730 SPOH
730 SPOH
1820 lb
Used
2006
2006
IFR
6
Additional Classifications
Detailed Description
Lower Time P Baron - Pressurized Cabin, AIR CONDITIONING, Full De-Ice, ADS-B, Garmin G600, GTN-750s, GTS -800 TCAS, Bendix/King KFC-200 A/P, Color WX Radar, G4 EMS, 2006 P&I: Buy-N-Fly! $275,000.
Avionics / Equipment
Bendix/King KFC-200 Autopilot
Bendix/King KAS-297 Alt Selector 
Bendix/King KC-295 A/P Computer
Bendix/King KC-290 Mode Controller
Bendix/King KA-285 Annunciator 
Bendix/King KWX-56 Color WX Radar	
Bendix/King KI-244 Radar Indicator
Bendix/King KGR-386 Radar Graphics
Bendix/King KN-53 Glideslope Receivers (2)   
Garmin GDC-74A Air Data Computer	 
Garmin GTN-750 GPS/Com/ILS #1	
Garmin GTN-750 GPS/Com/ILS #2
Garmin GTX-33 (ES) Transponder	
Garmin GTS-800 TCAS/GA-58 Antenna
Garmin G-600 PFD System 		
Garmin GDU-620 Control Display	
Garmin GAD-43e Adaptor		
Garmin GU-77 Magnometer		
Garmin GA-35 WAAS GPS Antenna 	
Garmin GMA-35 Audio Selector
Garmin GDL-88 ADS-B Data Link	Digital 
Chronometer on Pilot Yoke		 
Alpha Systems AOA System		
Insight G4 Engine Monitor System
Hobbs Meter			
RCA 2600-2 ADI Electric Horizon
Dorne-Morgolin ELT  		
United Instruments 5934PA‑3 Altimeter
Eaton Switch/Annunciator		
Push-to-Talk Buttons on Yokes
Remote Electric Trim on Pilot CW	
A/P Disengage on Pilot CW   
STANDBY ALTIMETER 
YAW DAMP

AIR CONDITIONING
VORTEX GENERATORS
PRESSURIZED CABIN
FULL DE-ICE EQUIPMENT 
WINDSHIELD HOT PLATE
Dual Leather Wrapped Yokes	
Fabricated Pilot Side Instrument Panel		      			                	              	 
Belly Strobe Light 		
Eagle Technologies Fuel Quick Drains
Steerable Nose Gear Taxi Light	
Portable Oxygen				
Kosola Engine Mount Mod		
Lord Shimmy Damper		
Aft & Nose Baggage		
Induction Air Filters		
Static Discharge Wicks		
Acrylic Window Liners					
Fire Extinguisher		 	
De-Ice Boots & Electric Props    			
Upper Rotating Beacon		
Clock on Co-Pilot Control Wheel				                                                                                     
Courtesy Step & Handle		
Pilot & Co-Pilot Toe Brakes	
Low Thrust Detectors		
Tinted Thermal Pane Window Inserts     
Cabin Lights/Flood Lights		
Pilot Yoke Map Light   
ARC DV-20B Inverter		
Engine Mounted Landing Lights
Air/Oil Separator			
EZ Heat 440 Engine Oil Heater Kits
Airframe
N25RM (S/N TJ-459)/Formerly N72053                                                                                                 ANNUAL DUE: MARCH 2021	                                                                                            TRANSPONDER DUE: JAN 2022 (FAR 91.413)                                                  PITOT STATIC: (FAR 91.411) Due Now (Exp. 12/19)                                                                                      ELT Battery Replacement Due: FEB 2021                                                                     Hanagared in Philadelphia, PA
Complete Logbooks
Current HM = 1190 HOURS
Engines / Mods / Prop
ENGINES & PROPS   												         
Continental TSIO-520-WB5F Motors w/Intercoolers, 325-HP, 1600-Hour TBO  

L Engine S/N 274428-R, 1623-TTE - Installed as 0-Time REMAN in 1998 
Compressions, Cylinders 1-6: 25/80, 54/80, 67/80, 65/80, 60/80, 56/80 
CYLINDER 1 REPLACED WITH NEW CYLINDER   

R Engine S/N274429-R, 1623-TTE  - Installed as 0-Time REMAN in 1998
Compressions, Cylinders 1-6: 60/80, 50/80 43/80, 38/80, 62/80, 67/80      

McCauley 3AF32C511-B/G  3-Blade Constant Speed "HOT" Props

L Prop G-82NEA-4, S/N 130369 Installed NEW in 2013, 730-TTP  

R Prop G-82NEA-4, S/N 850145-B Installed NEW in 1994, 2122-TTP/730-SPOH    

Polished Spinner Cones
Interior / Exterior
INTERIOR (Rated 8/10)
Installed NEW in 2006 by Eagle Aviation: "Rodeo" Fabric Featuring a New Headliner, Trim & Panels; Oxford Sheepskin Crew Seats, Cabins Seats Recovered in Smoke Leather, Maverick Burgundy Textile Carpet, Artic Ultra Leather on Lower Side Panels; Schmidt Leather, Pewter, Mammut. Inertial Reel Shoulder Harnesses                                   Arm & Head Rests, Stowable Writing Table    

EXTERIOR (Rated 8/10) 
New Paint in 2006 by Eagle Aviation: Matterhorn White Base, Light Burgundy, Cumulus Gray, Titanium
Remarks
LOGBOOK LINKS (Note - Log Scans Provided by Owner/Shop - Some Entries May Be Out of Order, But Records Are Complete, Without Gaps):  

https://u.pcloud.link/publink/show?code=XZ66oXXZt8wKKKw786F32htzkrISsmiWUvvV

https://atscharter-my.sharepoint.com/:f:/g/personal/steve_atscharter_onmicrosoft_com/EorY47VkjFxEnvjfzIhDmSMBY1KB1e1PSRKcO29hmu85xQ?e=TfOgU3

AIRWORTHINESS/337 FORMS/STC PAPERWORK: 
https://drive.google.com/file/d/1pPpcGgynN5cWhN2Phy2VU70dwwjzXBQr/view?usp=sharing

REGISTRATION HISTORY:
https://drive.google.com/file/d/16B_LUtSX7r3pmNFSrBuOmonDyPCA6tHt/view?usp=sharing



MAINTENANCE NOTATIONS:

2020: 
New Main Tires Installed, New Right Gear Brakes Installed, Cylinder 4 Replaced with New Cylinder on the Right Engine & 
Cylinder 1 Replaced on the Left Engine
2019:
New Gill 7025-20 Batteries Installed
2018: 
Left Engine Cylinder 4 Replaced with Factory New Cylinder, Piston & Rings. E-Z Heat Engine Oil Heater Kits Installed.
Garmin TB 1804A: GTX-33ES Version 8.04 Update, "#2 Garmin GTN-750 Won't Load Databases by Reformatting 
Internal SD Card, Reloading Base Map Obstacle Database, #1 Garmin GTN-750 Has Red X on GTX-33 by Fixing 
Configuration." 
2017:
RH Outboard Fuel Cell Replaced with a New Cell 
2016:
SB 1614A & SB 1526A Main & Com Software 5.13/2.13 to 6.11/2.20, Garmin GTN-750 2.0 to 4.10A Boot Black Software, 
C/W SB 1581A for Garmin GMA-35 & SB 1694A for Garmin GMA-35, 3.10 to 4.10 & SB 1636A for Garmin GDL-88 from 
3.32 to 3.33. Left Prop Hub S/N 130369 Installed 8/22/16. Landing Gear Motor Overhauled.
2015:
New LH Inboard Fuel Cell & Floats Installed, RH Tip Tank Resealed. 
2013: 
Left Governor Overhauled, Hub S/N 850358 Removed & New LH Prop Hub S/N 130369 Installed with New Blades at 
2417-TTAF, Right Prop S/N 850145 Overhauled by H&H @ 466 HM.  
2012: 
Removed Right Engine Cylinders 1, 2, 4, 5 & Replaced with New Cylinder Assemblies, Rings, Pistons, and Gaskets; Left 
Engine Cylinders 2, 3, 4, 5 Replaced with New Cylinders, Rings, Pistons & Gaskets.   
2011: 
New Wing Bolts Installed
2007: 
New Windshield Installed
2006: 
Aircraft Stripped, Alodined, Primed & Repainted by EAGLE AVIATION, New Interior Installed by EAGLE AVIATION. 
Turbo Waste Gate Overhauled. Cylinders 2, 3, 4, 5 Removed on the Left Engine and Replaced with New Cylinders, Rings, 
Pistons, Gaskets, Left Engine Alternator Overhauled. (JAN 2006) New Tachometer Installed. New LH Outboard, LH 
Secondary, RH Main, RH Outbard, RH Secondary Bladders Installed, LH Main Bladder Overhauled. Eagle Quick Drains Also 
Installed.   
2005: 
Installed New 0-Time Hobbs Hour Meter at 1956-TT. 
1998: 
Removed Right Engine S/N 518819 and Left Engine S/N 518817 & Installed S/N 274429-R on Right Engine & S/N 518817 
& Installed S/N 274428-R on Left Engine, BOTH 0-Time FACTORY REMANs, with New Mounts, Hoses, Seals & Gaskets @ 
1523 HM. Prop Governors Overhauled.
1997:
LH Leading Edge Fuel Bladder Replaced with New A/C Fuel Cell.
1994: 
Left Wing Inboard & Outboard Leading Edge Fuel Cells Overhauled by Aircraft Fuel Cells Worldwide. Repaired Crack in RH 
Fuel Tip Tank Aft Spar Attachment Brackett. Installed New Inboard Rib in LH Fuel Tip Tank & Access Panel in Lower Skin 
of LH Fuel Tip Tank, Prop Overhaul at HM 1024 Due to Hard Landing & Prop Strike: Rigged Ailerons & Gear, New RH 
Nose Stringer, Forward Nose Skin, Upper Nose Skin & LH Noose Skin, New Bolts, Nuts & Aft Spar Attachments Installed, 
Main Spar Inspected & Engine Mounts Repaired. New RH Wing Lower Main Section Skin, RH Wing Lower Leading Edge 
Skin & LH Wing Lower Leading Edge Skin Fabricated.  
1987:
RH Wing Repair Due to Taxi Incident. See Ship Logs for Repair Information. 
1984-85:
Nose Gear Doors, RH Main Outer Door, RH Main Gear Piston, Nose Gear Drag Links Replaced. RH Stab & Elevator 
Replaced with Serviceable Used Parts, New Wing & RH Stab Boots Installed. Aft Landing Gear Adaptor & Lower Inboard 
Leading Edge Skin Replaced. Extensive Repairs Due To Landing Accident - Failed Go-Around Attempt Resulting in a Wingtip Making Contact with a Dirt Embankment & Gear Collapse...See Aircraft Logs for Details. 

NOTABLE ADs/SBs:

SB 55-4089 - 100-Hour Inspection for Proper Installation of Elevator Balance Weights
AD 92-23-04 (1993) - C/W Using Beech Field Service Kit 58-5016-1 Engine Support Angle Brackets Installed 

AIRCRAFT HIGHLIGHTS:

*Regular 25-Hour Oil Changes
*NO SUPERIOR CYLINDERS INSTALLED
*2020 Annual by Frank Canova, Ace Transport

Hours Flown Between Recent Annuals:

2017: 731 HM
2018: 855 HM (124 Hours)
2019: 1002 HM (147 Hours)
2020:1166 HM (164 Hours)

Hourly Average Since 2017 Annual: 145 Hours Per Year

STANDARD AIRWORTHINESS CERTIFICATE - NORMAL CATEGORY

6240 lbs. GW
4420 lbs. EW

 "Specifications Subject to Verification Upon Inspection"
*All aircraft loans are subject to credit approval. Monthly payments illustrated above are based on terms available to the highest qualified candidates, and are subject to additional documentation fees, terms and conditions. Currency Capital, LLC is an independent finance company and is not the manufacturer or supplier of any equipment. Currency Capital, LLC utilizes its broad network of aircraft lenders to offer the most competitive rates and terms available, for both businesses and consumers. Commercial Financing may be provided by Currency Capital, LLC and loans made or arranged pursuant to California Finance Lenders Law license number 60DBO-56173.