Filter By
Back To Top
BEECHCRAFT D50 TWIN BONANZA Aircraft For Sale
---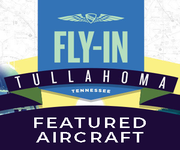 No results found for this search. Please alter your search criteria and try again.
Multi Engine Piston Beechcraft D50 Twin Bonanza Aircraft Information
The multi engine piston Beechcraft D50 Twin Bonanza is powered by two Lycoming GO-480-G2D6 engines. The empty weight is 4,090 lbs and the gross weight is 6,300 lbs. The cruise speed is 203 kts, the stall speed is 71 kts, and the range is 670 miles.

To view the various models currently available, please check out our Beechcraft aircraft for sale, our Multi Engine Piston aircraft for sale or our other Aircraft For Sale for descriptions and photos or PLACE A LISTING of your aircraft for sale.