1968 BEECHCRAFT D55 BARON

For Sale
1968
BEECHCRAFT D55 BARON
N381S
TE-629
Statesville, NC USA
For Sale
1968
BEECHCRAFT D55 BARON
N381S
TE-629
Statesville, NC USA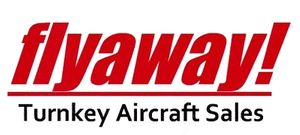 Contact This Seller
General Specs (cont.)
3709
1056 SMOH
409 SMOH
157 SPOH
157 SPOH
1974 lb
Used
2016
2016
IFR
6
Additional Classifications
Detailed Description
1968 D55 BARON, Airline Pilot Owned, Hangared, FRESH SEPT 2020 ANNUAL, Aspen 1000, Garmin 430W, Recent Interior, Recent Prop Overhauls!
Avionics / Equipment
Century III Autopilot (Fully Coupled with ALT HOLD & Nav/GPS Coupling
Encoding Altimeter & Alterter
Garmin GMA-340 Audio Panel w/MB & Intercom
Garmin GNS-430W ILS/Nav/Com 	
Standby Horizon 
JPI EDM 760 Graphic Engine Monitor  
Narco NCS-812 Nav/Com    	 
King KT-76C Transponder		
Alternate Static Air System		
ASPEN EFD-1000 Pro PFD with SVT 		
Hoskins HSD-CFS-2000A Fuel Totalizer
BFG WX-500 Weather Mapping System
Stewart Warner Hobbs Hour Meter	
Narco VOA-822 Nav Indicator  		
Push-To-Talk Buttons on Yokes	
Avionics Master Switch		
Dual Glide Slope Receivers		
Microphone
Airframe
136 Gallons Usable Fuel, 1,158 lbs Payload with Full Fuel, Hangared/Based at KSVH in NC.
Engines / Mods / Prop
Continental IO-520-C, 285-HP, 1700-Hour TBO  
L Engine S/N 126333-8-C, 3709-TTE, 1056-SMOH (1978 @ 2653-TTE)
JAN 2019 Compressions - 1: 72/80, 3: 74/80, 4: 72/80, 5: 70/80, 6: 74/80 
(Cylinders 2, 4 & 6 Repaired by Triad - New Gaskets & Seals Installed)    
R Engine S/N 126334-8-C, 3709-TTE, 409-SMOH by Custom Airmotive CRS (1996)
JAN 2019 Compressions - 
1: 68/80, 2: 52/80, 3: 64/80, 4: 68/80, 5: 64/80, 6: 62/80
JULY 2019 Compressions -
1. 60/80, 2: 39/80, 3: 62/80, 4: 61/80, 5: 62/80, 6: 52/80
#2 Cylinder Repaired with New Gaskets by Triad           
McCauley 2AF34C55-NO 2-Blade Constant Speed Alcohol Props
L Prop S/N 712500 (Original Prop), 157-SPOH by Johnson Prop Svc (2016) 
R Prop S/N 713751 (Original Prop), 157-SPOH by Johnson Prop Svc (2016) 
Polished Spinner Cones
Interior / Exterior
EXTERIOR (Rated 7/10) 
Matterhorn White Base: Black, Gold & Silver Stripes Repainted in 2016                                                                                                                                                        
INTERIOR (Rated 8/10)
"American Bison" Leather Interior, Asher Forward Facing Leather Seats & 
Sidewalls with Hardwood Surface Flooring Installed in 2016
Remarks
Un-feathering Accumulators 
Stall Warning			
Dual Control Wheels      			                	              	 	
Tow Bar		               
Leather Wrapped Yokes 
Landing & Nav Lights		
Throttle Warning				
Large Baggage Door		
Alcohol Props & Boots
Aft & Nose Baggage		
Vertical Fin Red Strobe Light
Electric Elevator Trim		
1pc .250 Green Sea Baileys Windshield					
Cabin Heat/Air/Defrost	 	
OAT Gauge    			
Parking Brake			
Instrument Flood & Post Lights					                                                                                     
Courtesy Step & Handle		
Pilot Toe Brakes	
Stall Warning			
Cowl Flaps & Cowl Position Lights 
Electric Flaps/Flap Position Indicator	
Arm Rests	
Optional 5th/6th Folding Seats	
Cabin Lights
Induction Air Filter(s) 		
Gyro Pressure Gauge
LED Nose Cone Light		
Lighter
Belly White Strobe Light		
Throttle Friction Lock
Storm Window (Pilot Side)		
Anti-Ice Indicator
Cabin Mount ELT					

ANNUAL DUE SEPT 2021
	                                                                         
IFR CERTIFICATION - DUE NOW                                                              

LOGBOOK IMAGES: 
https://my.pcloud.com/publink/show?code=VZG7WekZilTPiu7rapJpMUJ48sMsPRCM4Xpk

FAA AIRWORTHINESS/337 Images:
https://my.pcloud.com/publink/show?code=XZJfp9kZahnKDYDh0Y8gIbTVKHc5Ujs7vkbk

YOUTUBE VIDEO:
https://youtu.be/-cjn0CJXCvo

Time flown between (recent) Annuals:

May 2016 - March 2017: 3539 - 3578 = 39 hours
March 2017 - January 2019: 3578 - 3669 = 91 hours
(130 hours between May 2016 and January 2019 Inspections, Averaging 43 hours per year)

MAINTENANCE HIGHLIGHTS

AD 90-08-14: RECENT 500-hour Forward Wing Spar Carry-Through Web Inspection for Cracks - None Found.

AD 91-14-13: Wing Spar Inspection C/W in 2019. 

AD 91-15-28: 100-Hour Inspection of Engine Mounts.

2019:  Annual by Iredell Air Care at KSVH/Statesville, NC. New Engine Mounts Replaced on BOTH ENGINES. Left Engine Mags Removed to C/W 500-Hour Inspection; Reassembled with New Points & Gaskets. All Fluid Hoses Replaced on Both Engines. Cylinders #2, #4 & #6 on Left Engine Repaired by Triad with New Gaskets & Seals. 

2017: Newly Overhauled Vacuum Pump Installed on Left Engine.

2016:  RH Overhauled Vacuum Pump Installed; Cylinders #1 & #5 Replaced. New RH Aux Wing Tank Installed. New Upholstery Installed. Exterior Stripes Repainted. VSI, Dual FF Indicator, ASI, Fuel Quantity Indicators, Horizon Repaired, Calibrated, Re-Screened. Installed Overhauled Electric (L&R) Fuel Boost Pumps, Installed Main Strut Reseal Kit - LH Strut. 

1998: LH Aux Fuel Cell Replaced.

1978: New Fuel Tanks Installed.

1975: New Nose Cone Installed.

1972: Kit No. 35-90125 Aerobatic Fuel System Modification Installed.

1971 (Sept): Repairs Due to Accident Performed by Kerr Aviation of Bethany, OK CRS 2147 -  New Left Flap & Left Prop Installed, Right Prop Overhauled, Left Main Tire Replaced, Minor Repairs to the Bottom of the Wingtip & Belly, Left Engine Crankshaft Checked OK Using Dial Indicator, Left & Right Rod Assembly, Left Inboard Gear Door, Left Inboard Lower Skin Doubler & Angle Installed. Left Outboard Brake Housing Repaired or Replaced; Aircraft Returned to Service & Has Flown Nearly 50 Years Without Any Issues As a Result of This Accident.  

Oil Used: 12 Quarts Phillips XC 20W-50.

Primarily Maintained by Catlin Aviation & Kerr Aviation.
Previous Aircraft Bases of Operation: Bethany, OK & Kansas.                                                 

LOGBOOKS

1968 - Sept 12, 1970: Airframe & Engine Logs Missing to 246 Hours TTAF

Left Engine Logbooks: No Entries 1986 - 1995 & 2001 - 2002.

Right Engine Logbook #1 Begins Sept 12, 1970 - August 2, 2003         
Right Engine Logbook #2 (ADLOG Format) Starts in 1997 - Present. Inactivity from 2001 - 2005 & 
2009 - 2015.  

Time flown between (recent) Annuals:
May 2016 - March 2017: 3539 - 3578 = 39 hours
March 2017 - January 2019: 3578 - 3669 = 91 hours
(130 hours between May 2016 and January 2019 Inspections, Averaging 43 hours per year)
  
No ADS-B Equipment or ECI Cylinders Are Installed on This Aircraft. No Trades Considered. 
Serious Inquiries Only Please. 

 "Specifications Subject to Verification Upon Inspection"
*All aircraft loans are subject to credit approval. Monthly payments illustrated above are based on terms available to the highest qualified candidates, and are subject to additional documentation fees, terms and conditions. Currency Capital, LLC is an independent finance company and is not the manufacturer or supplier of any equipment. Currency Capital, LLC utilizes its broad network of aircraft lenders to offer the most competitive rates and terms available, for both businesses and consumers. Commercial Financing may be provided by Currency Capital, LLC and loans made or arranged pursuant to California Finance Lenders Law license number 60DBO-56173.