1968 BEECHCRAFT D55 BARON

For Sale
1968
BEECHCRAFT D55 BARON
N13MK
TE-515
Jasper, TN USA
For Sale
1968
BEECHCRAFT D55 BARON
N13MK
TE-515
Jasper, TN USA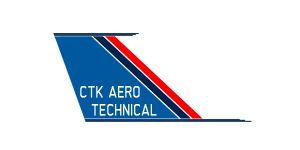 Contact This Seller
General Specs (cont.)
4999
200 SMOH
991 SMOH
991 SMOH
991 SMOH
Used
Additional Classifications
Detailed Description
On behalf of the Beechcraft Heritage Museum, of Tullahoma Tennessee, CTK Aero Technical proudly presents, 1968 Beechcraft Baron D55, N13MK, S/N TE-515. This aircraft was donated to the museum, by one of the museum's dearest and most tenured, friends and benefactors. Our friend's name is well known and loved by many, many, folks in the aviation community. And would be considered the consummate example of what being an aviator and aircraft owner is all about. BHM is seeking an individual of whom would truly appreciate this exceptionally maintained aircraft, and continue its legacy. Please take a look at the below listed spec. sheet and storyline, and give Kirby Totty a call at 615-972-7423 k.totty@comcast.net for a more in depth description.
Avionics / Equipment
AVIONICS:

Garmin GMA 340 Audio Panel
S-Tec 3100/01326 Autopilot with Yaw Damper and V-Nav
Garmin GNS-530 WAAS #1 Nav/Comm/GPS MFD
Honeywell ART-2000 Radar with KMD-540 MFD and KDR-510 Datalink
Bendix/King KX-165 #2 Nav/Comm with Glideslope
King KT-73 Transponder with Trans-Cal Encoder
Garmin GDL-88 ADS-B In/Out
King KR-87 ADF

Aspen Evolution Pro Max 1000 AHRS (Attitude/Heading/Reference System) (No AD's)
Garmin G-5 #2 Attitude MFD
Electric Standby Attitude Indicator
EDM 760 Graphic Engine Monitor

ACK E-04 406 MHZ Emergency Locator Transmitter

OPTIONAL EQUIPMENT:  

Prop Accumulators
BAS Shoulder Harnesses
Rosen Sun Visors
Dorr Steward
Corrosion X
LED Landing Lights

INSTRUMENT PANEL, AVIONICS, LAYOUT AND CONDITION

Panel and avionics extremely well laid out with all components and switches in very good condition with easy access. Would be extremely well accepted by both professional and amateur aviators.

LOGBOOKS AND DOCUMENTS:

All-inclusive Logbooks from day one, with Form 8130-3's, Yellow Tags, Maintenance Releases, Airworthiness Directive Reviews, Form 337's, W&B Data, and a complete file of Maintenance Receipts since 1989, all in an extremely neat, easy to follow format.
Airframe
AIRFRAME DATA:

1968 Baron D55
N13MK
S/N TE-515
Total Airframe Time: 4999.0
Hour Meter: 995.2

RIGHT ENGINE DATA:
Teledyne Continental IO-520-CB31B 
S/N 1036489
Total Time: 200.7 
Total Time Since Factory Rebuild: 200.7

LEFT ENGINE DATA:
Teledyne Continental IO-520-CB31B
S/N 831788-R
Total Time: 991.9 
Total Time Since Factory Rebuild: 991.9

RIGHT PROPELLER DATA: 
McCauley 3 Blade
Model: 3AF32C75-NR S-82NB-6
S/N 714664
Total Time SMOH: 991.9

LEFT PROPELLER DATA:
McCauley 3 Blade
Model: 3AF32C75-NR S-82NB-6
S/N 714671
Total Time SMOH: 991.9
Engines / Mods / Prop
ENGINE COMPARTMENTS AND COWL FLAPS:

Interior of engine cowlings, cowl flaps, cooling baffles, etc. in outstanding, extremely clean condition
Appointment of all ignition cables, engine control cables, misc. electrical wiring in outstanding, very professionally installed condition
Engine compartments extremely clean with no apparent oil leaks
Exhaust systems in extremely tidy and functional condition
Engine mounts and vibration dampers in excellent condition
Engine nacelles in extremely good condition with no patches 
Stainless steel cam locks


INTERIOR CONDITION OF WING, FUSELAGE, AND EMPENAGE SHEET METAL:

Sheet metal in all the above mentioned compartments in exceptional to outstanding condition with no corrosion for all intents and purposes, and treated with Corrosion X or ACF-50. Has had kit installed on front side of carry thru spar area.

EXTERIOR SHEET METAL CONDITION

All overall exterior sheet metal in outstanding condition. A few extremely minor, almost undiscernible hail blemishes on ailerons.


CONDITION OF LANDING GEAR, LANDING GEAR COMPARTMENTS, AND CABIN HEATER

All landing gear wells in extremely good condition with factory coating still in place in nose gear well. Landing gear housings and components in very nice condition. Brake calipers, rotors, wheels, etc. in very good condition. Cabin heater in nose wheel compartment in very nice, very clean condition.

MAIN CABIN DOOR, AFT BAGGAGE DOOR, NOSE BAGGAGE DOOR

All doors in excellent condition, with very clean and serviceable seals. Handles and latches in excellent condition. Aft baggage webbing in place and in very nice condition.
Interior / Exterior
EXTERIOR:

Overall Matterhorn White
Silver Accent Stripe
Cranberry Accent Stripe
Very good condition, reflects continuous hangar storage
Transparencies: All in very good condition with slight crazing in passenger door window

INTERIOR:

Light Grey Leather with Cranberry Accents
Grey Wool Carpet
White Headliner with Grey Accent Panels
Very good condition, also reflects continuous hangar storage
Nose baggage compartment thermal blankets: Excellent condition
Remarks
N13MK Story:

N13MK is the quintessential example of an extremely well maintained and correctly operated, classic Beechcraft. If you'll peruse the airplanes comprehensive logbooks, you'll surmise it's had continuous, professionally applied maintenance, repairs, alterations and updates. In fact it's among the most superbly well cared for airplanes you'll ever encounter. Take a look at the precisely indexed and well documented logbooks. You'll find an excellent library of Form 8130-3's, yellow tags, and maintenance releases etc. for all work scopes performed. And they're easy to read and follow. Our friend (I'll call him Capt. B.), owned the aircraft from 1989 until his contribution of M13MK to the museum in 2021. And did he ever stay on top of things! Included in the aircrafts historic records are virtually every receipt and invoice for work done during Capt. B's ownership. And if you tabulate all the monies spent during that time period for repairs and updates, you'll discover an absolutely remarkable $523,877.26 paid out for work on this amazing airplane. And it wasn't spent on fixing up a clunker, but on good, sound, ongoing maintenance and updates!   

One more eye opening bit of info. If you'll take a look at the many sign offs for work and inspections performed on this aircraft, you'll see the name Robert "Bob" Ripley scattered throughout. In fact Mr. Ripley signed off the airplanes last annual inspection! For those of whom aren't familiar with Bob, he's the Beechcraft Bonanza and Baron technical knowledge and application expert in the business! He's the Grand Master from the American Bonanza Society of whom travels the country performing very eye opening maintenance seminars for Bonanza and Baron owner/operators. If you ever witnessed a Bonanza put through Bob's professional scrutiny, you left the seminar a much more informed and perhaps somewhat humbled pilot/owner!

Take a look at the photos. Let us email you the aircrafts comprehensive logbooks. Call and ask all the questions you wish. And if all looks good to you, come visit us at the Beechcraft Heritage Museum in Tullahoma, TN. (About 1 hr. south of Nashville Int'l. Airport). Plus, here's my standing guarantee. If you come see N13MK and it's not as I represented to you, I'll personally refund your airline tickets both ways. Fair enough? Give Kirby Totty a call at 615-972-7423 email: k.totty@comcast.net              We'll keep the light on for you!


OFFERED AT: $225,000.00