For Sale
1979
CESSNA 414A
N2617N
414A-0273
Charleston, SC USA
For Sale
1979
CESSNA 414A
N2617N
414A-0273
Charleston, SC USA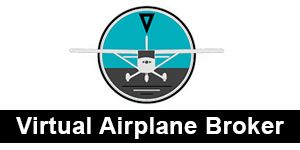 Contact This Seller
General Specs (cont.)
10647
1290 SMOH
1344 SMOH
677 SPOH
2057 lb
Used
IFR
Additional Classifications
Detailed Description
SOLD! This 1978 Cessna 414A Chancellor Is A Great Value! The Airframe Is Solid, Has A Good Maintenance History And Comes With An Adlog System. The 325 Horsepower Ram Engines, Although Higher Time Are Running Great. The Plane Is IFR Equipped With A Garmin 530 WAAS, HSI, Radar, Autopilot And More. Equipment Includes: Winglets, Digital MP, Engine Monitor And More. If You Are Looking For A High-Flying, Pressurized, Fully De-Iced Twin That Can Take You And Your Passengers In Air-Conditioned, Cabin-class Comfort Without Spending Lot's Of Cash, This Is Your Chance. At This Price, It Will Not Be Available For Very Long, So Be Sure To Contact Us Right Away!


https://www.virtualairplanebroker.com/listings/335
Avionics / Equipment
Avionics:
Garmin 530WT Nav/Com/GPS
Garmin 696 GPS With Weather
Collins Nav/Com
Insight G4 Graphic Engine Monitor
Sandel SN3500 HSI
Piper Navomatic 400B (Alt Hold, GPSS, Coupled To -> Nav)
Collins DME
Collins Audio Panel With 3LMB
Garmin Flight Director
Bendix/King Weather Radar
Garmin GTX330 Transponder
Garmin GTX320 Redundant Transponder

Other Equipment:
Cowl Enclosures
Air Conditioning
Intercooler
De-ice Boots
Heated Windshield
Digital Manifold Pressure
Electric Trim
Rudder Trim
Hinged Pilot Window
Aux Power Plug
Engine Conversion
Vertically Articulating Copilot Seat
Vertically Articulating Pilot Seat
Outside Air Temperature
Hinged Copilot Window
Heated Pitot Tube
Shoulder Harnesses
Strobe Lights
Instrument Lighting
Chronometer
Copilot Push To Talk
Copilot Instruments
Graphic Engine Monitor
Airframe
10647 Hours Total Time
Useful Load: 2057 Lbs
Fuel Capacity: 204 US Gallons


Condition:
A Visual Inspection Of The Aircraft Shows No Obvious Signs Of Any Damage Or Repairs. The Logbooks Are Original But Are Not Complete. The First Airframe Log From The Time The Plane Was New Up Until The Year 1987 Was Misplaced And Is Missing. The Second Logbook Begins In 1987 With An Aircraft Total Time Of 2846.9 Hours. The Logs Are Complete From That Point Until Current.
Engines / Mods / Prop
RAM IV CONVERSION Model: TSIO-520-NB, 325 HP

Left Engine:
1290 Hours Since Major Overhaul - 2/04/2004 By Ram
Serial Number: 514187

Right Engine:
1344 Hours Since Major Overhaul - 2/04/2004 By Ram
Serial Number: 514597


Constant Speed Prop
677 Hour Since Prop Overhaul
Interior / Exterior
Exterior: The Overall Condition Of The Exterior Is Excellent. The Finish Is Very Shiny With No Noticeable Chips Or Scratches.

Interior: The Seats, Carpet And Side Panels Are In Good Condition. The Carpet Looks Fair.
Remarks
Date Of Last IFR Cert: 03/15/2020
Date Of Last Annual: 03/15/2020


Message From The Owner:
This Aircraft Lived A Very Comfortable Life In A Air-Conditioned Climate Controlled Hangar In Georgetown South Carolina. Excellent Maintenance Records, Recent Annual With All AD's Complied And No Current Squawks. The Owner Simply Got Too Old To Make Use Of The Aircraft And Has Decided To Sell.