Filter By
Back To Top
CESSNA 402 SERIES Aircraft For Sale
---
Filter Your Results
Model
Year
Total Time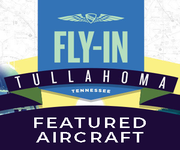 1980 Cessna 402, Annual March 2017, Air Associates, Aerial Photography, Ready for service. Price Reduced, Motivated, Ron (615) 217-1006, http://www.northernjetsal.. More Info
1972 CESSNA 402B B Liner. N420HL, A UNIQUE AIRPLANE! AFTT 5725, L/E 1207 SMOH. R/E 1380 SMOH. $105,000. PAINT 7, INTERIOR 6. WILL BE SOLD WITH FRESH AN... More Info
Cessna 402 Series Aircraft Information
A development of the Cessna 411, the Cessna 401 and Cessna 402 series feature twin engine lightweight aircraft that seat six to ten people with one to two crew members. All passenger seats can be removed from the aircraft to create an all cargo carrier. The empty weight of the series is 4,069 lbs (1,845 kg) and the maximum takeoff weight is 6,850 lbs (3,107 kg). The 401 and 402 series have a stall speed of 71 kts (82 mph, 132 km/h) and a maximum speed of 230 kts (266 mph, 428 km/h).

The Cessna 401 and Cessna 402 aircraft are not pressurized and are powered by a 300 hp turbocharged Continental engine. The propeller is fully feathered and three bladed and some are equipped with a synchrophaser that reduces cabin noise. Variations of the models include: Model 401, 401A, 401B, 402, 402A, 402B, and 402C.

Generally for short, thin routes, the Cessna 401 and 402 are used by small, regional airlines as connections between longer routes. The aircraft are lighter with direct drive engines that lower operation costs.

The series was built from 1966 to 1971 and the later 402C models were made through 1987. Only 301 Cessna 401s were built while 1,535 Cessna 402s were built.

The Cessna 402C can be modified with vortex generators to increase maximum takeoff weight to 7,210 lb (3,270 kg).

To view the various models currently available, please check out our Cessna aircraft for sale for descriptions and photos or PLACE A LISTING of your aircraft for sale.