For Sale
2024
DIAMOND DA62
TBD
TBD
Phillipsburg, OH USA
For Sale
2024
DIAMOND DA62
TBD
TBD
Phillipsburg, OH USA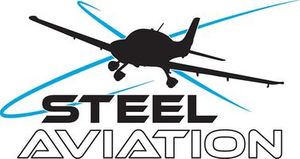 Jamie Steel- Potter
Phillipsburg Airport 3I7
53 North Street Ext
Phillipsburg, OH 45354 USA
Map It
Contact This Seller
General Specs (cont.)
5
5 SNEW
5 SNEW
1565 lb
New
2024
2024
N/A
Additional Classifications
Detailed Description
TBD. 2024 Diamond DA62. The DA62 moves more passengers and equipment farther and faster than anything else in its class, with exceptional fuel efficiency, luxury, and twin-engine security. Space. Performance. Efficiency. Luxury. The Ultimate Flying Machine. This aircraft does it all and does it with absolute efficiency. Please give us a call to discover why the DA62 is the hottest plane in General Aviation. The DA62 series is powered by the Austro Engine 180hp AE330 with single power lever control. For more information about our sister company Austro Engine please click here. The 3 blade MT hydraulic constant speed propellers feature advanced blade geometry for efficient performance, smoothness and low noise. Automatically controlled by each engine's digital engine control – feathering is as simple as flipping a single switch. The fully integrated Garmin G1000NXi is complemented by a long list of avionics options to perfectly suit your mission, such as an integrated weather radar and Synthetic Vision.
Avionics / Equipment
AVIONICS LIST
Dual Garmin GIA 64W with Integrated radio modules with WAAS-enabled IFR-approved GPS; VHF navigation with ILS; and VHF communication with 16-watt transceivers
Garmin 7 Place Intercom System
Garmin GDU1040, 10 Inch Multi Function Display (MFD), Moving map, Terrain, Traffic, Obstructions, EFIS, Flight Planning, Airport Data, GPS Satellite Data, Multi-Function Menus
Garmin GDU1040, 10 Inch Primary Flight Display (PFD), Wide Horizon, Three-Axis Flight Dynamics, Air Speed, Altitude, Vertical Speed, Horizontal Situation Indicator (HSI) with 350-Degree and Arc Modes
Garmin GEA 71 Airframe/Engine Interface Unit
Garmin GFC-700 Automatic Flight Control System Including Yaw Damper
GFC 700 Flight Director

EQUIPMENT LIST
2x Austro Engine AE 330 Turbocharged Common-Rail Injected 2.0 Litre Diesel Engine with 180 HP and EECU Single Lever Control System
2x MT Propeller MTV-6-R-C-F/CF 194-80 3-Blade Constant Speed Propeller
2x Garmin GDU 105x 10-Inch Flight Display (PFD and MFD)
Garmin GEA 71B Airframe/Engine Interface Unit
2x Garmin GIA 64 W COM/NAV/SBAS-GPS/GS/LOC
Garmin GMA 1360 Digital Audio System
Garmin GRS 79 Attitude Heading Reference System
Garmin GDC 72 Digital Air Data Computer
Garmin GMU 44 Magnetometer
Garmin GFC 700 Automatic Flight Control System Including Yaw Damper
Garmin GTX 335 R Remote ADS-B Out Transponder
Garmin Flight Stream 510
Garmin FliteCharts Approach Plates
ELT 406 MHz
Composite Cabin and Safety Seats (up to 26g)
"FAILSAFE" Airframe and Wing Design
Multipath Lightning Protection System
Garmin ESP (Electronic Stability Protection)
Adjustable Backrest for Pilot and Co-pilot (with adjustable lumbar support)
USB Power Outlets - Pilot, Co-pilot, Passengers 2nd Row Pax
Instrument Lighting
Overhead Ambient Cabin Light and Reading Lights and Map Lights
Electrically Adjustable Rudder Pedals for Pilot/Co-pilot
Pilot and Co-pilot Middle Armrest
Dual Headset Plugs (6-pin headset connector + standard jack connector)
Sunvisors for Pilot and Co-pilot
Cargo Tray
Hydraulic Retractable Landing Gear
Heated Pitot Tube and Static Port
High-gloss Multilayer Paint (White)
Variety of Exterior Striping Options
Electrically Operated Flap System
Landing and Taxi Lights (HID-Xenon)
Integrated LED Position and Strobe Lights
Beringer Wheels and Brakes
86 US gal (326 lt) Long Range Fuel Tank
Baggage Compartment
Nose Baggage Compartment (accessible from both sides)
Pitot Cover
Tow Bar, Tool Kit, Control Gust Lock First Aid Kit, Fire Extinguisher, Emergency Axe, Egress Hammer
Options Will add additional cost to aircraft purchase price
WX500 Stormscope (option)
Avidyne TAS 605 Traffic Advisory System (option)
Garmin GWX70 Weather Radar (option)
Garmin GSR 56 Iridium Satellite Datalink (option)
Garmin GCU 476 Keypad (option)
Garmin Synthetic Vision Technology (SVT) (option)
Garmin GTX 345R ADS-B In/Out Transponder (option)
Garmin GDL 69A SXM SAT WX (option)
Jeppesen ChartView Approach Plates (option)
Air Conditioning/RACC II System (powered by an additional alternator) (option)
TKS De-icing System (option)
Oxygen System (option)
Built-in Tablet Mount Provisions (option)
Removable Right Hand Control Stick (option)
Seating Configuration 3rd Row (option)
Interior and Exterior Customization Available
Garmin NXI Integrated Cockpit
Airframe
AIRFRAME TOTAL TIME: 5
Engines / Mods / Prop
ENGINE TOTAL TIME: 5 

PROP TIME: 5
Interior / Exterior
INTERIOR
The DA62 spoils pilots and passengers alike, with an extra-large cabin, generous and adjustable front seats, a 60/40 split-folding three-seat second-row bench, and an optional folding two-seat third-row bench. Luxury features abound throughout, including premium interiors in several styles, colors, and materials, LED interior lighting, optional electric air conditioning, and more. Seven-seat passager capacity.

EXTERIOR
Beautiful aircraft one of the best-looking aircraft in the air ready to customize.
Remarks
LOCATION: OHIO / 3I7

CRUISE SPEED
192 KNOTS

FUEL FLOW
11 GAL./HR

USEFUL LOAD
1565 POUNDS




All representations in this advertisement are made by Seller. Steel Aviation has not inspected the aircraft or its logbooks, and strongly suggests that any Buyer arrange for a comprehensive pre-buy inspection of the same.