Filter By
Back To Top
GRUMMAN G44 WIDGEON Aircraft For Sale
---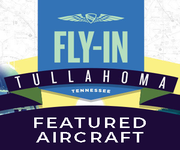 No results found for this search. Please alter your search criteria and try again.
Multi Engine Piston Grumman G44 Widgeon
The Grumman G44 Widgeon is a small amphibious aircraft that seats five passengers and one pilot. It was used by the US Navy and Coast Guard as the J4F and by the US Army Air Corps and US Army Air Forces as the OA-14. The Grumman G44 Widgeon is powered by two Ranger 6-440C5 engines of 200 hp. The cruise speed at 75% is 150 knots and the stall speed is 62 knots. The empty weight is 3240 lb and the gross weight is 5500 lb.

After the war, the Grumman G44 Widgeon underwent changes to be marketed as a civilian aircraft. The new hull improved the aircraft's water handling and an additional six seats were added. McKinnon Enterprises in Oregon modified over 70 Widgeons into Super Widgeons. The modifications included new Avco Lycoming G-480-B1D engines, 3-bladed propellers, more modern avionics, improved soundproofing, emergency exits, larger windows, and an increased maximum takeoff weight with optional wing-tip floats.

To view the various models currently available, please check out our Grumman aircraft for sale, our Multi Engine Piston aircraft for sale, or our other Aircraft For Sale for descriptions and photos or PLACE A LISTING of your aircraft for sale.