2001 RAYTHEON BEECHJET 400A

For Sale
2001
RAYTHEON BEECHJET 400A
N440JR
RK-326
Ft. Worth (FTW/KFTW), TX USA
Call for Price
Make Offer
For Sale
2001
RAYTHEON BEECHJET 400A
N440JR
RK-326
Ft. Worth (FTW/KFTW), TX USA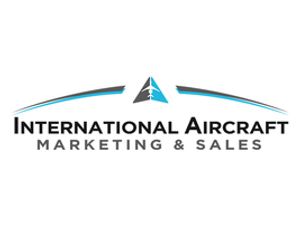 International Aircraft Marketing & Sales - Elijah Thieret
Elijah Thieret
330 S Pineapple Ave Ste. 205
Sarasota, FL 34236 USA
Map It
Contact This Seller
General Specs (cont.)
4141
3575 SNEW
2569 SNEW
Used
2009
2009
N/A
7
Additional Classifications
Detailed Description
2001 Beechjet 400A, Collins Pro Line 21, Collins TCAS II w/Change 7, Dual Collins VHF-442, Dual Collins ADC-850D RVSM, Dual Collins TDR-94D Mode S, Garmin GTX3000 Transponders, Collins APS-4000 Autopilot, Dual Collins DME-442, Dual ADS-B Out, WAAS GPS with RNAV LPV, RVSM Compliant, Synthetic Vision System, XM Weather, Air Conditioning, and more.
Avionics / Equipment
AVIONICS:
Collins Pro Line 21
Dual Collins VHF-442
Three Tube EFIS Dual DB 438 Audio System
Dual Collins FMS 5000 Collins ADF-462
ALT-55B Radar Altimeter
Collins APS-4000 Autopilot
Dual Digital AHRS – 3000A
Dual Collins DME-442
Dual Collins VIR-432 Navs
Collins TCAS II w/Change 7
Dual Collins ADC-850D RVSM
Honeywell MK VII EGPWS
Collins WXR-850 WX Radar
Dual Collins TDR-94D Mode S
Garmin GTX3000 Transponders
Garmin Flightstream
Cockpit Voice Recorder FA2100 CVR

ADDITIONAL EQUIPMENT: 
1.3M Nextant Conversion
Dual ADS-B Out
WAAS GPS with RNAV LPV
RVSM Compliant
XM Weather
LED Dark Glareshield
Angle of Attack Indicator
Fuel Totalizer
Nextant 24/35 modification data access
Synthetic Vision System
Dual Avionics Master Switches
J.E.T. Standby Horizon
Artex 406 ELT
Dual Collins BD-438 Audio Systems
Dual Collins ADC-850D Air Data Computers
Airframe
AIRFRAME:
Total Time Since New: 4141
Landings: 3913
Engines / Mods / Prop
ENGINES: 
Pratt & Whitney JT15D-5 - TBO Extension 5400 hrs

Left Engine: PCEJA0426
3,575 TTSN
3,301 Cycles
1,501 SHSI

Right Engine: PCE-JAD0691
2,569 TTSN
2,342 Cycles
1,501 SHSI
Interior / Exterior
INTERIOR: 10/2009
Executive 7 Passenger
Air Conditioning
Soft Tan Leather Seating
Nextant Town Carpeting
Forward LS Refreshment Galley w/Worksurface, w/ Drawers
High Gloss Wood Veneer Cabinetry, Tables
Swingout Entertainment Monitor, Rosen CD/DVD, Triple
Sirus 7 inch Monitors, Airshow 400
Havana Tobacco side trim panels & Sliding Door
Aft Compartment Privacy Partition w/Sliding Doors
Belted Lav Seat
Flushing Lav

EXTERIOR: 10/2009
Painted in Matterhorn White with Tibetan Gold Metallic & Ming Blue Metallic Trim
Remarks
AVAILABLE IMMEDIATELY, MAKE OFFER, CONTACT ELIJAH THIERET AT 323-393-5508

Specifications and descriptions are provided as introductory information. They do not constitute representations or warranties of International Aircraft Marketing & Sales. Accordingly, you should rely on your own inspection of the aircraft prior to making any purchase or offer to purchase.