For Sale
1976
SMITH AEROSTAR 600A
N444HM
60-0329-121
Vero Beach, FL USA
For Sale
1976
SMITH AEROSTAR 600A
N444HM
60-0329-121
Vero Beach, FL USA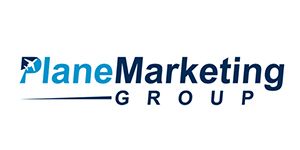 Ian Wolfenden
8525 De Havilland Ct
Vero Beach, FL 32968 USA
Map It
Contact This Seller
General Specs (cont.)
3862
258 SFRM
258 SFRM
258 SNEW
258 SNEW
Used
1992
2023
IFR
Additional Classifications
Detailed Description
Extremely well cared for Aerostar with many mods and upgrades with low airframe time and recent factory Remans and New Machen Props. Sporting a modern avionics package with a fresh custom leather interior.
Avionics / Equipment
Avionics: 
WAAS/LPV/SVT/Active Traffic
Audio Panel: Garmin GMA340 with 6 place intercom and marker beacon.
EFIS: Aspen 1000 Prop Max System with AOA/SVT/Roll Steering
NAV/COM/GPS 1: Avidyne IFD 550 WAAS/LPV/AHRS and SVT
NAV/COM/GPS 2: Avidyne IFD 440 WAAS/LPV
COM 3: Garmin GTR-225B w 16 Watts Transmit
Multi Function Display: Avidyne EX 500 w Radar Display
ActiveTraffic Processor: Avidyne TAS 905
Weather Radar: Bendix RDS 81 Color
NAV/IND 2: Garmin GI-106A
Transponder 1: Avidyne AXP340 (ADSB OUT)
Transponder 2: Garmin GTX327
XM Weather Receiver: Heads Up Technology XMD076A-01
Autopilot: Century Flight Systems IV HDG/NAV/GPS/ALT/VS/LPV (Recently Overhauled)
Airframe
Airframe Total Time: 
3862.3 hours
Engines / Mods / Prop
Engine(s) Total Time: 
Lycoming IO-540-K1J5 300 HP.

LH 257.8 hours TT Factory Remanufactured April 2018.
RH 257.8 hours TT Factory Remanufactured April 2018.
 
Propellers Since New: 
Hartzell HC-C3YR-2UF/FC8468DB-14 MACHEN Square Tip Props

LH 257.8 hours Factory New April 2018.
RH 257.8 hours Factory New April 2018.

Options/Modifications:
Cleveland HD 6 Spot Brakes - Machen STCSA4724NM
C & D Heater Upgrade to CD35K
November Whiskey Pilot Seat Gliders modification STC SA01111NY-D
Wheelen LED NAV/Strobe Lights Orion 6502RE
Wheelen LED Taxi and Landing Lights
Shadin Fuel Flow Computer.
New GLAP INC Windshield July 2011
Mid Continent Backup AI.
Slick Start Ignition Booster STC SA593CH
PreWired for JPI EDM760
TrueBlue USB Charger
Kinsley Exhaust System STC SA4827NM
Interior / Exterior
Interior: 
2023 Brand New custom Grey Leather interior with matching leather and fabric side panels, new upgraded Ultra Leather headliner and dark grey carpeting, new matching seat belts. One middle seat removed but included with the sale.

Exterior:
Paint: Aircraft was painted in 1992 in overall white with Green and Gold Stripes.
Remarks
Maintenance: 
Extremely well maintained aircraft with vast service center history and lots of upgrades and modifications. Annual Inspection and IFR Certification will be completed early July. Complete and Comprehensive maintenance records since new.

Contact:
Ian Wolfenden  |  PlaneMarketing Group  |  President
8525 DeHavilland Court – Vero Beach, FL 32968
Cell (Priority): (772)-559-5557  |  Office: (772)-563-0774
Website: https://www.planemarketinggroup.com/  |  Email: sales@planemarketing.com



Specification Subject to Verification upon Buyers inspection.