For Sale
2019
TECNAM P2006T
N816MS
302 US
New York, NY USA
For Sale
2019
TECNAM P2006T
N816MS
302 US
New York, NY USA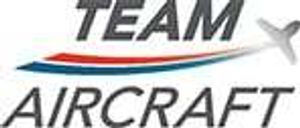 Contact This Seller
General Specs (cont.)
290
290
290
Used
Additional Classifications
Detailed Description
Beautiful 1 owner Tecnam P2006T. Garmin G1000 NXI with WAAS and ADS B Out/ In. Stec 55X Autopilot. Surround overhead windows. Luxury Interior and Special Paint.  Very economical aircraft. Engine redundancy for over water operations. Fuel 100LL or Aviation Mo Gas. Part 23 Certified Aircraft. No Damage. Owner moving up to pressurized aircraft.
Avionics / Equipment
Garmin G1000 NXI
WAAS 
ADS B Out/ In
Stec 55X Autopilot

The G 1000 NXi provides additional processing power, high-resolution displays, integrated engine instrument system, advanced features and built in growth provisions. Includes two 10" displays (PFD/MFD), dual NAV/COM/GPS/WAAS, audio panel, engine/airframe computer, ADS-B OUT/IN and Mid-Continent SAM electronic standby attitude module. 
• GDU 1050 PFD and GDU 1050 MFD
• Dual GEA 71 Engine and Airframe Computer
• Dual GIA 63 WAAS COM/NAV/GPS/GS/Loc
• GMA 1347 Digital Audio System w/Market Beacon/Intercom
• GRS 79 AHRS
• GDC 72 ADC plus GTP 59 OAT Probe
• GMU-44 MAG
• GTX 345R Mode S Transponder (ADS-B OUT and IN)
• MD 302 Back-up instrument

Avionics Options for Garmin G 1000 NXi Avionics Configuration include:
• S-TEC Auto Pilot System 55X Dual Axis w/Electric Trim
Airframe
Dimensions
• Overall Height: 8.46 ft.
• Overall Length: 28.5 ft.
• Wing Span (Overall): 37.4 ft.

Performance (Based on Standard 912 ULS3 Powerplant)
• Max Cruise Speed KTAS: 140 Kts (75% Power)
• Stall Speed (Flaps Down Power Off) KCAS: 55 Kts 
• Practical ceiling: 14,000 ft.  
• Take Off Distance: 1,292 ft. 
• Landing Distance: 1,145 ft. 
• Rate of Climb: 1,036 ft./min 
• Range: 670 NM
Engines / Mods / Prop
Rotax 912 ULS3 Certified Engines.

The Tecnam P2006T is equipped with two 100 HP Rotax 912 S3 powerplants. The Rotax 912 S3 is a certified engine in accordance with FAR 33. This engine offers a time between overhauls of 2,000 hours and the best power to weight ratio in its class - no surprise that this engine is the best-selling 4-stroke aircraft engine.

The Tecnam P2006T enjoys excellent fuel efficiency and wonderfully low operating costs. The aircraft can utilize Mogas (Max allowed ethanol content is 10%) or 100LL Avgas. The Tecnam P2006T's versatility and ease of use has established it as both the aircraft of choice for Flight Training Organizations worldwide and made it popular as a touring aircraft for private flyers. 

 Dual Rotax 912 S3 Engines - 100 HP, 4 Cylinders
• Liquid/Air Cooled, Integrated Reduction Gear
• Dual Electronic Ignition System
• Tubular Steel Engine Mount
• Propellers - 2 MT, 2 Blades, Constant Speed, Full Feathering
• Carburetor Heat with Manual Control
• TBO 2000 Hours
Interior / Exterior
Gray Leather
Special Paint
Remarks
Tecnam P2006T is a twin-engine four-seat aircraft with fully retractable landing gear. The superior high-wing configuration offers stability, superior cabin visibility and easy access for passengers and luggage. Tecnam applied its extensive experience with aluminum airframes to create this robust yet very light airframe, resulting in an outstanding payload-to-total weight ratio.

The wings are of traditional construction, that is essentially a mono spar configuration. Integral fuel tanks are located outboard of the engines, holding 26 gallons each for a total of 52 gallons.

Particular attention has been paid to the cabin's structural design in order to ensure the required crashworthiness as prescribed in recent amendments to the FAA-FAR23 codes.



Specifications are believed to be accurate and complete, however it is the responsibility of the purchaser to verify and accept the aircraft upon physical inspection of the aircraft and its records.