ENGINE TEARDOWN & INSPECTIONS Piston Engine Overhaul

Overhauls
Piston Engine Overhaul
Holly Springs, MS USA
Overhauls
Piston Engine Overhaul
Holly Springs, MS USA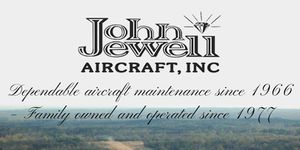 Contact This Seller
Detailed Description
FAA Certified Repair Station JUJR300L - Providing Teardown and Inspection Repair for Continental & Lycoming engine models for Sudden Stoppage, Major Component repair & replacement.

As an engine overhaul facility, John Jewell Aircraft performs various services on Teledyne Continental and Textron Lycoming engines, from minor maintenance to complete engine overhaul.

Our services also include engine teardown and inspection. Occasions that require this procedure are:

-Sudden stoppage
-Lightning strike
-Fuel/Oil contamination

A teardown & inspection does NOT constitute a major overhaul. John Jewell Aircraft, Inc. warranties its workmanship for the procedures performed during such teardown and inspection.

All procedures performed are in accordance with manufacture's recommended procedures.
These are incidences covered by most aircraft insurance policies.