WORLD'S GREATEST AVIATION CLIP ART COLLECTION

For Sale
Aviation Art
NOT SPECIFIED AEROCLIP.COM
Not Listed
Yuma, AZ USA
For Sale
Aviation Art
NOT SPECIFIED AEROCLIP.COM
Not Listed
Yuma, AZ USA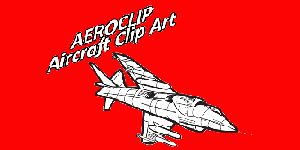 Contact This Seller
General Specs (cont.)
2,000
New
Detailed Description
The world's greatest aviation clip art collection is for sale for $79K. 2000 drawings of the most popular planes in history. I produced it over a period of 20 plus years. Copyrighted the collection and offer it to the public as aeroclip.com. 

No generic nonsense or ghost images. I took pains to hand-draw actual aircraft - type & model. Fokker D VII? Got it. C-119? In there. All  U.S. copyrighted. 
Buyer gets complete control & all proprietary rights to the 2000 drawings. Applications & money-making ideas unlimited. Artist is retired USMC pilot and retired FedEx pilot. Time for you to take over. Check out aeroclip.com.

Call 928-304-9785 or email tjcron214@gmail.com for more information.