DAVID CLARK H20-10XL/XP ENC AVAITION HEADSET

For Sale
Headsets
DAVID CLARK H20-10XL/XP
Yes
Call for Price
Click photo to find a dealer!
For Sale
Headsets
DAVID CLARK H20-10XL/XP
Yes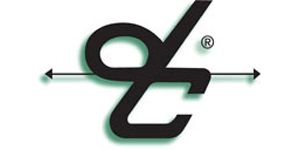 Contact This Seller
General Specs (cont.)
H20-10XL/XP
H20-10XL/XP
New
Detailed Description
You'll hear and feel the difference immediately. When the ENC is turned ON, low frequency noise cancellation improves by an additional 17-22&nbspdB. Battery Power Module - One 9 volt battery for up to 25 hours of operation.
Pilot Selectable Automatic-Shut Off Feature.
Five foot (extended) coil cord terminating with a 10 pin quick release connector.
Coiled cord assembly connects Battery Power Module to panel intercom/radio.
Same headset can be used with optional panel mount.
Weight (without cord assembly): 22 oz.
Exclusive Custom Comfort System:
Lightweight with unique comfort feature.
Patented headpad suspension that touches your head like a soft pillow.
Special headband design cradles your head just enough to block the noise.
No exposed overhead cord.
Dual volume controls let you adjust the level for each ear.
Universal flex boom.
NRR - 22&nbspdB passive noise reduction plus 17&nbspdB to 22&nbspdB when ENC is turned on.
Stereo compatible for use with stereo intercom and cabin entertainment systems.