VFR/IFR TRI-FOLD KNEEBOARD KB -3

For Sale
Kneeboards
ASA KB-3
Not Listed
Lakeland, FL USA
For Sale
Kneeboards
ASA KB-3
Not Listed
Lakeland, FL USA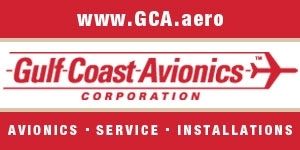 Contact This Seller
General Specs (cont.)
ASAKB3A
10
New
Detailed Description
TRI-FOLD KNEEBOARD/VFR

VFR and IFR Tri-Fold Kneeboard
For the pilot who has a little more to juggle, this kneeboard uses the VFR Kneeboard in a three-panel jacket. The left panel has ample room for small books, papers and oddly-shaped items. The center panel holds the kneeboard under clear plastic with a pen/pencil holder and buttonholes on either side---allowing a pilot to fold back one or both panels with the leg band. The right-hand panel contains a clear pocket for easy map viewing, and the elastic leg band's Velcro closures fit any leg size comfortably. Black nylon with embroidered silver wings logo. Kneeboard is 6-1/2" wide x 9-1/2" high. Also available with IFR Kneeboard.