For Sale
Recreational Vehicles
NOT SPECIFIED
Not Listed
Phillipsburg, OH USA
For Sale
Recreational Vehicles
NOT SPECIFIED
Not Listed
Phillipsburg, OH USA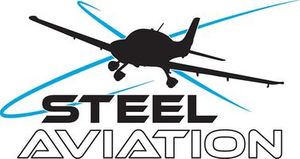 Contact This Seller
General Specs (cont.)
2010
Used
Detailed Description
RV - 2010 Fleetwood 40X. Beautiful Coach that is eat off the floor clean. Two owner and ready to go. Protect yourself from Covid-19 and travel safely and in style. A lot of extras in this one. Only 24K miles. 350 Horse power diesel engine with plenty of power and tow capacity. The more desirable Spartan Chassis also. We are happy to look at trade in aircraft, other vehicles or machinery.

AIRFRAME TOTAL TIME: 34000

EQUIPMENT LIST
Full Sized Refrigerator (Newer)
In Motion Satellite
Central Vacuum
3 TVS Flat Screens
Surround Sound
CD/Stereo
Dual A/C Units
Washer/Dryer
Outside Shower
Outside Entertainment
2 Furnaces
Heat Pump
Back up Camera
Tow Package
Cruise Control
Jake Brake
Queen Air Mattress on Sofa
Air Ride
Newer Tires
Powered Awnings
Auto Start 8K Generator
Cummins Diesel with NO DIF
Spartan Chassis
Full Slide Out Basement Tons of Storage
Ceramic Tile Floors
Dual Inverters
Solar Panels
Excellent Maintenance
Recently Completed....rebuild of the air system
Replaced Turbo System
Replaced Entire Exhaust and Regeneration System
Installed all new Fuel Injectors-20% increase in fuel economy and increase in power
All New Batteries
Replaced Front Passenger side Jack and Hydraulic Lines
Inspected all Valves they are in good condition
Replaced Most Gas Struts for Storage Cabinets
Installed Roadmaster Night Hawk All Terrain Non Binding-LED Towing System
New LED Ceiling Lights On Ceiling in Kitchen and Lounge Area
Does NOT require DEF fluid in Diesel Fuel
Complete Computer Diagnostic Check Along with Checking all of the systems and changing fluids, filters, and complete lubrication.
Removed all Wheels and Checked and Cleaned Brakes and Pads-Pads are in good condition
Steamed cleaned Carpets and complete interior detailing

INTERIOR
The coach is in super shape, barely used. Shows little wear and tear. It still smells good!

EXTERIOR
Stored inside this one has full body paint that extends to the one piece roof. Excellent condition.