MOONEY HARTZELL TOP PROP CONVERSION

For Sale
Hartzell Propellers
HARTZELL
Yes
Piqua, OH USA
For Sale
Hartzell Propellers
HARTZELL
Yes
Piqua, OH USA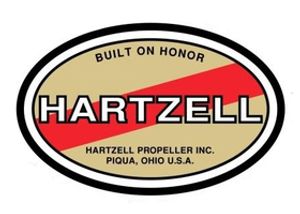 Contact This Seller
General Specs (cont.)
2020
1
New
Detailed Description
A fact that many Mooney aficionados don't know is that one of the primary launch customers of the basic Hartzell 2-blade aluminum compact constant speed propeller was early Mooney M20 model aircraft. The M20 airframe was changing fast during the 1960s with the addition of metal wings, a fuselage stretch, increased gross weights, and more horsepower. Through all these rapid changes, the Hartzell aluminum compact propeller was either standard or optional equipment. During recent years we've watched as Mooney Aircraft chased the speed and efficiency title through even more modifications to the M20 airframe. During these years, Hartzell pursued these popular late models offering 3-blade propellers with unequaled performance and value to the Ovation series, and again became the manufacturer's propeller of choice. Hartzell's Top Prop conversion program offers this three blade installation for all M20R models, the latest technology in a blended airfoil scimitar 2-blade for four cylinder Mooneys, and more. Mooney airplanes are all about performance. A Top Prop Performance conversion kit can make it better.

M20A-J

2-blade Scimitar

M20C-G

3-blade

M20J

3-blade

M20K

3-blade

M20R

3-blade Scimitar

M20R, M20S, and M20TN

3-blade Scimitar
3-blade ASCII Composite

Through our Top Prop conversion program, Hartzell Propeller is providing a way for pilots to improve the performance of their aircraft significantly. You will experience enhanced performance from one or more of these benefits: shorter take-off distance, lower noise levels, better ground clearance, reduced tip erosion, increased climb rate, increased cruise speed, and smoother operation. It's what you can expect from the market leader. Click on the documents tab to look at the full Hartzell Top Prop Performance Conversions Catalog.