PILATUS HARTZELL TOP PROP CONVERSION

For Sale
Hartzell Propellers
HARTZELL
Yes
Piqua, OH USA
For Sale
Hartzell Propellers
HARTZELL
Yes
Piqua, OH USA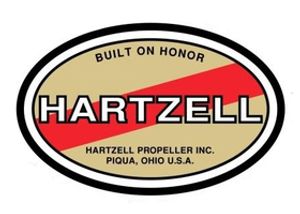 Contact This Seller
General Specs (cont.)
2020
1
New
Detailed Description
With a multiyear, multimillion-dollar investment in advanced aerodynamics and manufacturing techniques, featuring structural composite technology, Hartzell's five-blade composite, swept tip propeller maximizes performance for the Pilatus PC-12 turboprop fleet. The prop is seven pounds lighter than the standard four-blade aluminum propeller, and for the Pilatus PC-12,10 times stronger than wood core propellers. Stronger materials equal thinner, wider airfoils that optimize performance. Thanks to the Hartzell propeller, the PC-12 NG cruises five knots faster, climbs to a cruise altitude of 28,000 feet, is 10% quicker and has a 50-foot reduction in total takeoff distance. Its highly swept airfoil reduces flyover and cabin noise and its blades are certified for unlimited life. The Pilatus PC-12 with Hartzell's aerodynamic five-blade prop gives Pilatus owners and operators excellent performance and reliability and offers them a highly desirable way to increase the value of their airplanes while wringing even more performance out of their flying assets.

PILATUS

PC-6/B1-H2, PC-6/B2-H2, or PC-6/B2-H4 Turbo Porter

4-blade

PC-12, PC-12/45, PC-12/47, PC-12/47E up to and including S/N 1575

5-blade Scimitar Composite

PC-12/47E S/N 1576 and up

5-blade Scimitar Composite

Through our Top Prop conversion program, Hartzell Propeller is providing a way for pilots to improve the performance of their aircraft significantly. You will experience enhanced performance from one or more of these benefits: shorter take-off distance, lower noise levels, better ground clearance, reduced tip erosion, increased climb rate, increased cruise speed, and smoother operation. It's what you can expect from the market leader. Click on the documents tab to look at the full Hartzell Top Prop Performance Conversions Catalog.