FULL-FEATHERING PROPELLERS

Not Listed
Propellers
NOT SPECIFIED
No
Call for Price
CLICK PHOTO FOR MORE INFO!
Not Listed
Propellers
NOT SPECIFIED
No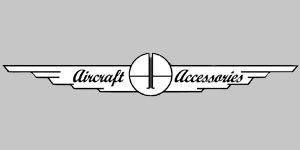 Contact This Seller
Detailed Description
When they were first introduced more than 30 years ago, McCauley's full-feathering propellers for reciprocating twin-engine and turbine powered aircraft utilized many of the design features found on our constant speed models. Since then, product enhancements that were specifically developed for full-feathering propellers ? like the oil-filled hub and threadless blade retention ? have become standard, not just on these models but also on our constant speed models, for the lowest operating costs with high performance and reliability.  Our propeller shop provides overhaul, repairs, straightening of bent blades. We also sell parts for Beech, Sensenich, McCauley, Hartzell, Hamilton Standard for general aviation and turbo prop aircraft. Aircraft Accessories welcomes the opportunity to assist you with your propeller needs.