FUEL CELL OVERHAULS / TANK OVERHAULS Fuel Cell | Tank Repairs

Repair
Fuel Cell | Tank Repairs
Eagle River, WI USA
Repair
Fuel Cell | Tank Repairs
Eagle River, WI USA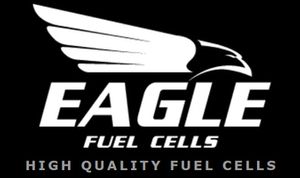 Contact This Seller
Detailed Description
We are committed to providing the best in fuel cells and making the job of replacing them easier. We start by listening to your needs and giving you informative technical support. We provide this service over the phone and online. Feel free to use our fuel cell cross-reference in the printed version or the online version you can view at our website.

Since flexible fuel cells are made of polymers, their conditions vary depending on the climate, use and care they've had. Consequently, the amount of work required during repair or overhaul also varies. Therefore, our costs to repair or overhaul your fuel cells are not fixed. This keeps your costs lower because you pay for the work actually done to your fuel cell. We do not give an inflated flat rate that either overcharges you or declares your fuel cell unserviceable.

Some companies quote you an attractive repair price but that only covers a few leaks. Since most cells have more than that, the end result may be a much higher price tag. "Remanufactured" sounds nice but is not an FAA term. The cost of our factory overhauls to FAR standards is based on an hourly rate plus material cost. We can give you a good idea of the costs by phone with the following information:

1) Part Number
2) Construction Type
3) Date of Manufacture
4) Previous repair record, and
5) Some visual and tactile observations (if removed)

We offer "no charge" evaluations. When we receive your cell, it is cleaned, tested and inspected. Then we give you the condition of the cell, its life expectancy and your alternatives. You get the information you need to make the best, informed decision. We call this kind of customer service just plain old honest advice—what we would want a knowledgeable friend to tell us.

If you need a related service or product we do not offer, we will direct you to where to find it. When you are looking for quality fuel cells and service, make us your first call.