PROP GOVERNOR OVH, EXCH, REPAIR & BENCH CHECK Propeller Servicing | Accessories

Repair
Propeller Servicing | Accessories
Repair
Propeller Servicing | Accessories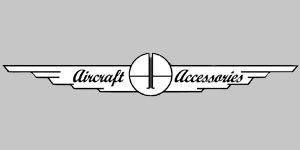 Contact This Seller
Detailed Description
Aircraft Accessories of Oklahoma handles Aircraft Propeller Governors & Accumulators (as well as Reciprocating Engine Governors & Turbo Prop Governors) from the following Governorsmanufacturers:

Beechcraft
Garwin
Hamilton Standard
Hartzell
McCauley
Woodward

An aircraft propeller governor is a variable speed and variable control oil pump that controls propeller blade angles.  Propeller blade angles control the engine RPM by increasing or decreasing.  The airplane governor takes the engine oil pressure and increases it to the desired pressure for the propeller blade.  There are two types of  aircraft governors: those that increase blade angles and those that decrease them.

Our facility is the only one in Oklahoma to offer Turbo Prop Governors. We overhaul, exchange, repair, and bench check aircraft propeller governors. We also carry New units on request. An 8130-3 airworthiness certificate is available upon request.