Filter By
Back To Top
AERONCA 65 Aircraft For Sale
---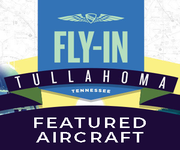 No results found for this search. Please alter your search criteria and try again.
Single Engine Piston Aeronca 65
The Aeronca 65 Super Chief has the capacity for one crew member and one passenger. The maximum speed is 109 mph. The Super Chief is equipped with a Continental A65 engine.

Consumer demand for more comfort, longer range, and better instrumentation resulted in the development of the Model 50 Chief in 1938. The aircraft was powered by Continental, Franklin, or Lycoming engine. The Model TC-65 Defender was a flight trainer version with its rear seat positioned nine inches higher than the front for better visibility.

To view the various models currently available, please check out our single-engine aircraft and our Aircraft For Sale for descriptions and photos or PLACE A LISTING of your aircraft for sale.