2006 AMERICAN CHAMPION 7-GCAA ADVENTURE

For Sale
2006
AMERICAN CHAMPION 7-GCAA ADVENTURE
N689MA
506-2006
West Paducah, KY USA
For Sale
2006
AMERICAN CHAMPION 7-GCAA ADVENTURE
N689MA
506-2006
West Paducah, KY USA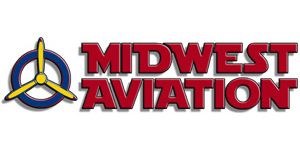 Contact This Seller
General Specs (cont.)
598
598
598
530 lb
Used
2006
2006
VFR
2
Additional Classifications
Detailed Description
2006 American Champion Aircraft 7GCAA Adventure.  Only 598 hrs TTSN!  Asking $159,500.  Garmin GNC250XL GPS/Com, GTX327 Xpdr w/ GDL82 ADS-B out, GDL50 ADS-B in, aera796 touchscreen GPS, dual PTT/intercom system. Lycoming 160HP, aluminum gear legs, digital EGT/OAT/CHT, external oil filter, baggage door, wide back seat, greenhouse roof.  NMDH, hangar rash repaired by ACA Factory.  Gorgeous condition inside and out.  (270) 744-8600 Midwest Aviation, KY (KPAH).  ***Old photos of aircraft exterior displayed.   New photos coming soon.***
Avionics / Equipment
Avionics/Radios:
Communications Group:  
 Broadband Transmitting Antenna
 Twin Headset Jacks
 Noise Canceling Microphone
 Microphone Holder

Garmin GNC-250XL GPS/Comm System (Digital Flip/Flop Frequency, Moving Map)
Garmin GTX-327 Digital Transponder/Mode "C" Blind Encoder
Garmin aera796 color touchscreen GPS (displays ADS-B weather/traffic)
Garmin GDL82 ADS-B out Datalink
Garmin GDL50 Portable ADS-B in Receiver 
PS Engineering PM-1000 2-Place Intercom System
Front/Rear Control Stick Push-to-Talk
Emergency Locator Transmitter
Avionics Master Switch
*Some avionics require activation and subscription fees.

Additional Equipment:
Operational Group:
Navigational Lights
Landing Light
Bullet Spinner
Rheostat Cabin Light 
Dual Wing Tip Strobes

Lycoming160 hp Engine (O-320-B2B)
Electric Turn Coordinator
Vertical Speed Indicator
Aluminum Landing Gear 
E.I. EAC-1 Digital EGT/OAT/CHT
12v Auxiliary Power Plug
Aileron Spades
Speed Fairing Kit
Main Gear Wheel Fairings
Rear Seat Heat Vent
Wide Rear Seat
Rear Baggage Door
Tinted Windows/Sunroof (Grey)
Engine Preheater
Air Wolf External Oil Filter
Oil Quick Drain
Airframe
2 owners since new. 
Original and complete logbooks since new.
Always U.S. based and hangared since new.

***Old photos of aircraft displayed.  New photos coming soon.***
Engines / Mods / Prop
Engine:
598 hours since new.
Lycoming O-320B2B (160 horespower)
Serial#:  L-20091-39A

Propeller:
598 hours since new.
Sensenich 74DM6S8-1-56 (aluminum 2 blade)
Serial#:  A60676
Interior / Exterior
Interior:
Optional Deluxe fabrics and vinyls:  Granite seat (Black/Grey Tweed) inserts with coal trim.  Coal upper side panel over slate lower sidewall.  Charcoal carpet with grey instrument panel.

Exterior:
Optional Deluxe Double Starburst Paint Scheme:  Juneau White over Insignia Red with black and silver trim stripes.  Insignia Red double starburst trimmed with black.  Juneau White wheel pants with matching accents.

Always hangared and shows inside and out!  Gorgeous paint and interior.
Remarks
Inspection Status:
No major damage history.  Hangar rash to right wing tip repaired May 2009 @ 168 hours by American Champion Aircraft located in Rochester, Wisconsin. 

Annual inspection completed July 2022. 
Transponder certification due August 2024.
ELT battery due December 2025. 

Specifications subject to verification upon inspection.