2018 AMERICAN CHAMPION 8-KCAB SUPER DECATHLON

For Sale
2018
AMERICAN CHAMPION 8-KCAB SUPER DECATHLON
N245BC
Not Listed
ID USA
For Sale
2018
AMERICAN CHAMPION 8-KCAB SUPER DECATHLON
N245BC
Not Listed
ID USA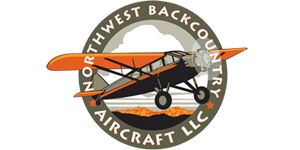 Kasey / Bob
Jackson Jet Center Boise
Caldwell
Nampa, ID USA
Map It
Contact This Seller
General Specs (cont.)
Used
2018
2018
Additional Classifications
Detailed Description
2018 Super Decathlon 
Brand new just arrived, Ferry time only
N245BC
Ruby red, super deep finish.  
This is the lightest one we have seen to date, 1304 Lbs.  

We are conveniently located at the Jackson Jet Center on the Boise Airport, Caldwell & Nampa Airports.
Avionics / Equipment
We can do a one day install of the Garmin 796, or custom build to your specs.
We now have laser cutting capability and make the panel YOU want in short order.

Garmin 225 Comm
Garmin 345 full ADSB compliant transponder
JPI EDM 930 with full engine monitoring.
PM 3000 stereo intercom
In panel USB connections
Airframe
Full composite floorboards
External baggage door
Extended baggage
Engines / Mods / Prop
Aerobatic Lycoming fuel injected IO-360, fully inverted system.
Beautifully balanced, a delight to fly. 

New Hartzell made in America carbon fiber Trailblazer aerobatic prop. Amazing, light, durable, great performance. Out performs all others with no rpm limitations
Interior / Exterior
Custom painted wing sunrays and fuselage side stripes
Back/grey military inspired interior, ratcheting front and rear aerobatic harnesses. 
Comfort foam seats
Wide padded rear seats (Not a sling torture device) that have quick detach pins Remove rear seat in one minute.
Remarks
As the top American Champion dealer in the world, we have figured out all of the makes sense options and order accordingly.  That being said, we can make panel upgrades and changes in just a few days.  You want it; we can do it.

Our industry leading experience and the fact that we are the largest and longest running factory authorized new American Champion dealer will help maximize your ownership and/or selling experience. Scouts or Super Ds... we are the leaders.  

Bob and Kasey both own Scouts and have hundreds of hours in type.  Go with the dealers that own them and know them in all flying conditions.

Custom Scouts in inventory and with all the tried and true equipment to perform in the bush.  In addition to the factory options listed below, we have an impressive list of modifications that we do in our shop to make the Scout truly super.  Please call us to discuss our mods in detail. 
 

Looking for trades, all late model American Champion products, late model Maules, 185s, 206s, Bonanzas and Diamonds.  If it is nice and in great shape, call us!

*Complete aircraft brokerage services
*30,000 sq. ft. of heated hangar space in Idaho
*No charge to hangar your aircraft while being marketed
*Full shop for fabric, paint, composites, engine, airframe and warranty support
*Complete expert detailing services to maximize resale value
*Extensive international export/import experience-crating/shipping/customs
*Financing available through our banking partners
*Highly experienced ferry pilots to deliver or pick up your aircraft 
*Highly experienced and skilled tailwheel, off airport and aerobatic instructors
*We are off airport, bush flying experts

SPECIFICATIONS SUBJECT TO VERIFICATION AND INSPECTION.