2023 AMERICAN CHAMPION 8-KCAB XTREME DECATHLON

For Sale
2023
AMERICAN CHAMPION 8-KCAB XTREME DECATHLON
TBD
TBD
Olathe (KOJC), KS USA
For Sale
2023
AMERICAN CHAMPION 8-KCAB XTREME DECATHLON
TBD
TBD
Olathe (KOJC), KS USA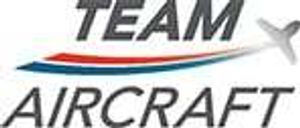 Contact This Seller
General Specs (cont.)
1
1 SNEW
New
VFR
2
Additional Classifications
Detailed Description
Team Aircraft is an American Champion Aircraft Authorized Dealer.  Call to order your new 2023 Xtreme Decathlon.  Garmin G3X Display options now available.  Base price plus options.
Airframe
1 Hour Total Time
Engines / Mods / Prop
Engine:
LYCOMING AEIO-390-A1B6 
1 Hour SNEW
1400 TBO
Interior / Exterior
2 Seats
Remarks
Flight Rules: VFR



Specifications are believed to be accurate and complete, however it is the responsibility of the purchaser to verify and accept the aircraft upon physical inspection of the aircraft and its records.