2013 AMERICAN CHAMPION 8-KCAB XTREME DECATHLON

For Sale
2013
AMERICAN CHAMPION 8-KCAB XTREME DECATHLON
N555XD
1135-2013
Overland Park, KS USA
For Sale
2013
AMERICAN CHAMPION 8-KCAB XTREME DECATHLON
N555XD
1135-2013
Overland Park, KS USA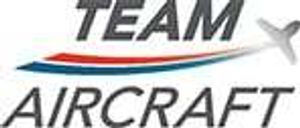 Contact This Seller
General Specs (cont.)
2425
440 SFOH
0
Used
VFR
Additional Classifications
Detailed Description
Ready to go American Champion Xtreme. 440 Since Lycoming Factory Rebuilt Engine. 0 Since MT Prop Overhaul. Competition Harnesses. GDL 39 ADS B In displayed on Garmin AERA 796. JPI 930 Engine Monitoring.
Airframe
Wheel Pants never Installed- Available
Aerobatic Sight
Rear Cabin Heat
Remarks
Specifications are believed to be accurate and complete, however it is the responsibility of the purchaser to verify and accept the aircraft upon physical inspection of the aircraft and its records.