For Sale
1998
AVIAT HUSKY A-1A
N111XJ
1429
McAllen, TX USA
For Sale
1998
AVIAT HUSKY A-1A
N111XJ
1429
McAllen, TX USA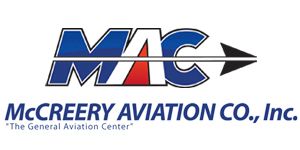 Contact This Seller
General Specs (cont.)
835
835 SNEW
375 SNEW
564 lb
Used
1998
1998
IFR
Additional Classifications
Detailed Description
Low time. New Garmin 650Xi, Garmin 345 ADSB Txp, PM7000 Audio Panel, DUAL G5's, Flitestream data connectivity. 3 Blade MT prop, Powerflow Tuned Exhaust, Digital Tach, Hard-to-find Ski Gear, 26 inch Tundras, much more!
Avionics / Equipment
Avionics
#1 Comm/GPS/Nav: Garmin 650Xi		
#2 Comm/GPS/Nav: Garmin GTR 225
Audio Panel/Intercom: PM7000BT
Engine Analyzer: JPI 701 w FF
Advanced Wireless Connectivity: FlightStream 510
Transponder: Garmin 345 ADS-B In and Out	
Altitude Encoder: Garmin (new)
Attitude Indicator: Garmin G5	
HSI: Garmin G5	
Angle of Attack: Alpha Systems Falcon
ELT: ARTEX ME-406 
Radio Push-Pull Circuit Breakers
Bose Self-Powered Headset Jacks	
Standard Mic/Headset Jacks
Low Fuel Alert Light	
Ammeter
Pilot and Copilot PTT Switches	
Electric Turn & Bank
Dual Powerpoint (Cigar Lighter Type) Power Outlets
Dual USB-A Power Outlets
Music Input Jack
Comm Input Jack
Engine Instrumentation:	
Analog MAP Gauge, Horizon Digital Tach, Electronics Int'l Digital Oil Pressure/Oil Temp Gauge

Features
Powerflow Tuned Exhaust System	26" Goodyear Tires
Gate 9 Engine Oil Cooler Air Inlet Control	Left Side Landing & Taxi Lights
Aviat Ski Gear with Extended Axles	
Vortex Generators
Heel Pans		
Rosen Sunvisors		
Whelen Strobes and Nav Lights	
Front and Rear Inertial Reel Shoulder Harness
Manual Engine Primer		
Vernier Mixture Control
Handheld Fire Extinguisher	
Colored 26" Doghead on Tail
Overhead Cpckpit Lighting		
7 Coats of Corrosion Proofing on Airframe
60 Amp Alternator		
50 Gallons Useable Fuel
Engines / Mods / Prop
Engine: 835 TTSN
710 Since Teardown for Prop Strike by Western Skyways

Prop: 375 TTSN- MT 3 blade
Interior / Exterior
Exterior
BVA Paint Scheme- Overall Insignia White, Primary Stripe Pontiac Red, Secondary Stripe Dakota Black. Very Good Condition.

Interior
Black Fabric Front and Rear Seats. Black Plywood Floorboards. Very Good Condition
Remarks
Nice, nice, nice! Many expensive upgrades- Garmin GTN650Xi and GTR225 comm, dual G5's, GTX345 txp w/ ADSB In/Out, JPI701 Engine Analyzer w/FF Totalizer, Horizon digital tach and a E/I digital Oil Pressure/Temp Gauge.  PowerFlow Tuned Exhaust, Ski Gear, VG's, 26" Tundra's, MT 3 Bld, LED landing/taxi lights, rear heat & defrost, 406 ELT, Bluetooth Audio Panel, more!