For Sale
2012
AVIAT HUSKY A-1C
N71WY
3141
McAllen, TX USA
For Sale
2012
AVIAT HUSKY A-1C
N71WY
3141
McAllen, TX USA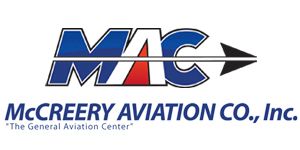 Contact This Seller
General Specs (cont.)
460
460 SNEW
0 SNEW
810 lb
Used
2012
2012
VFR
Additional Classifications
Detailed Description
Want to talk Husky? At Oshkosh? Come see me at the Aviat Booth- just down from the Main Gate past Pilatus and across from Piper & Cirrus. Jim Taylor w/ McCreery Aviation, has been helping people of all pilot experience levels purchase Huskies since 2002. We can help you too! We'll be in the booth Mon-Fri, 9-5. Stop by!!!

$20,000 PRICE DROP! 2012 A-1C-200- Fuel Injected 200HP Husky- first year of the ShockDawg Landing Gear. Only 460 TTSN. VFR w/796, comm, GTX345 Txp (ADSB In/Out), Electronics International MVP50 Engine Monitor. BRAND NEW MT ULTRA True Composite Prop (better performance and 14 lbs lighter than the previously installed 3 blade), 29" AKBs, baggage door, aft stowage (both doors), Razor paint w AWESOME colors, VG's, L/R Landing/Taxi Lights. MAC ANNUAL just completed, including all SB's. Loose equipment includes 8.50 tires mounted on a second set of wheels and a AKB BBW (standard tailwheel currently mounted).
Avionics / Equipment
Avionics
GPS: Garmin 796	
Comm: Garmin SL40	
Transponder:	Garmin GTX 345 w ADSB In/Out
ADSB Traffic and Weather displays on 796
Intercom: PM 1000
Push-Pull Type Circuit Breakers
Cigarette Lighter-type Power Port	
ELT:	406 Mhz	
Pilot and Copilot PTT Switches	
Music Input Jack		
Aux Power Port at each seat and in panel	
Bose Powered Headset Jacks
Engine Analyzer: Electronics International MVP-50 with 4 cyl EGT, CHT, Fuel Flow, Fuel Totalizer, Checklist, W&B, Tach, MAP, Oil Temp/Pressure and other integrated functions.
		
Features
29" Alaska Bushwheel AKB Tires	
Metal WEMACS- Front & Rear Heater Outlets
Vortex Generators		
L & R Landing/Taxi Lights
Baggage Door		
Aft Stowage with Left and Right Access Doors
Front Shoulder Harness Inertial Reel	
Rear Heat and Defrost		
Whelen Strobes and Nav Lights	
Locking Outside and new inside Door Handle
70 Amp Alternator		
Cowl Flap
Vernier Mixture Control		
B&C Oil Filter
Dual Overhead LED Map Lights	
Aircraft Lifting Rings (for float installations)
50 Gallons Useable Fuel		
Useful Load- Approx 810 Lbs.
Airframe
TTSN: 460

Annual Due: November, 2023
Txp check: September, 2024

Annual by McCreery Aviation
Engines / Mods / Prop
TTSN: 460

265 since prop strike inspection

TSNEW Prop: 0- Brand New MT Ultra Performance Prop w/ True Composite (Carbon Fiber) Blades- 14 lbs. lighter than the 3 blade MT it replaces with better performance!
Interior / Exterior
Exterior
Paint Scheme- Razor. Paint Colors: Major- White, Minor Color 1- Purple Shimmer (Metalflake), Minor Color 2- Dakota Black, Accent- Peril Yellow. Excellent Condition.

Interior
Black Leather Front and Rear Seats and Stick Surrounds. Contrasting Yellow Thread. Oregon Aero Form-Fitting Seat Foam. Varnished Teak and Holly Wood Floors in the Pilot and Baggage areas. 5 point seatbelts with inertial reel in front.
Remarks
$10k Price Drop! Ramp presence special! This awesome 200HP ShockDawg Husky has a Razor paint scheme and black leather seats with contrasting yellow stitching. It's mounted on Alaska Bushwheel 29" tires- both standard and BBW tailwheels are included. A fresh and complete annual completed by the world's premier Husky mechanic, only at McCreery Aviation. The Garmin 345 transponder features ADSB In/Out with traffic and weather displayed on the 796. BRAND NEW MT ULTRA Prop just installed for lighter weight (-14 lbs) and better takeoff and cruise performance!

Equipped with the Deluxe VFR panel, it has the MVP-50 all-in-one engine analyzer, the awesome Garmin 796 navigator, the Garmin GTX345 transponder, Garmin SL40 comm and RCA 3" Electronic Attitude Indicator, baggage door, left & right landing lights, aft stowage with left & right doors- awesome! 

Minor prop strike 7 years ago @ 188 hours. Normal engine teardown, no airframe damage.