For Sale
2017
BAKENG DUECE DUECE
N73PD
001
Kenosha, WI USA
For Sale
2017
BAKENG DUECE DUECE
N73PD
001
Kenosha, WI USA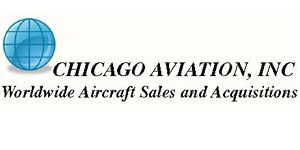 Contact This Seller
General Specs (cont.)
Used
Additional Classifications
Detailed Description
Bakeng Deuce built by Austin Cole and the Bakeng Deuce Factory in 2017
Airframe
Bakeng Deuce, N73PD Finished in 2017, built by Austin Cole who bought the rights to the original Bakeng Duce in March 1999, Austin started the Bakeng Deuce Factory in Kenosha Wisconsin and changed the name from Duce to Deuce. He also made many improvements to the new Deuce such as:

* Beef up fuselage behind the landing gear legs
* Complete redesign and relocation of the rudder pedals, cables and toe brakes.
* Complete redesign of the elevator control (pushrods instead of pulleys).
* Completely new lift strut attachments (individual, like old Pipers).
* Different tail mount structure
* New attachments for turtle deck
* Entirely new rudder design and mount (it's removable now).
* New method of attaching cross wire bracing in front of front cockpit.
* Removal of all elevator pulleys and cables.
* Larger fuel tanks
* Comfortable, factory-built bucket seats

The N number is N73PD, standing for "Peregrine" Deuce, a bird of prey!! Sadly Austin passed away in July of this year.