For Sale
1962
CESSNA 210C
N455ED
21058118
NJ USA
USD
Not for first time buyer

$51,911
For Sale
1962
CESSNA 210C
N455ED
21058118
NJ USA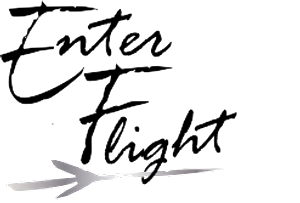 Contact This Seller
General Specs (cont.)
4700
1710 SMOH
Used
4
Additional Classifications
Detailed Description
This late model 1962 Cessna 210 is by Serial number a C model.  There is an O470 in this plane and it has been out of annual since 2018.  This is a project plane for the right buyer.  A workhorse of a machine with the wider cabin, bigger gross weight and a few hydraulic improvements.  

This plane has seen it all including a gear up way back in time, but one thing that it can't see is all it's logbooks.  Some of those are missing.  From our look it seems reasonably preserved with minimal corrosion.  It has been run occasionally, yes we know this is bad and introduces moisture but now you know it's been run occasionally.  According to the owner it was taxied within the last few months.

This is an Estate Sale the owner has passed and the family is wrapping up the estate.  You may have question and we may not be able to answer them.  This is very much a you see what you get kind of deal.  The plane will sell to the first reasonable cash offer.  Nobody on the field has a hydraulic mule so you will need to plan a ferry permit with gear down or bring your own.  Also the battery is dead so plan accordingly.

If this is your first plane you shouldn't buy it and we won't sell it to you.  If you understand what this is and want to have a monster of an airplane to fly for not a lot of money then make an offer that sounds like "I'll give you a certain amount of money for this aircraft and get it out of the hangar, if it's not going to fly I'll part it out and be happy with a nice return on my money and labor"

Fastest simplest sale wins.  Get yourself a heck of a flyer for not much dough.  It probably needs, tires, brakes, bearings, linings some AD's etc... you get the drift it's a project.
Avionics / Equipment
Stratus Transponder ESG (No log entry)
Dual KX175B (King)
Narco 190 DME TSO
King KR 86 DME
Airframe
Last Annual 2018 
Airframe times are unknown as it is missing some logs.
 
The tach time reads:5887 
There are notes in the logs of corrected airframe times as of 7710.69 in 2004 when the Tach read 5405.49

Aircraft needs cleaning but appears to be relatively corrosion free.  Paint is poor.
Engines / Mods / Prop
O470
1710  SMOH at last Annual in 2018
Interior / Exterior
Interior appears to be complete but needs to be put back into place.

Exterior shows better in the pictures than it is.  The paint needs some work.
Remarks
This is a great project plane.  It can be a fast flyer heavy weight hauler and get you where you want to go.  You will spend 50k getting this plane to a point you will want to put your family in it.  Once you do you will have one heck of a flyer that can carry anything you an squeeze in there for way under market value.