Filter By
Back To Top
CESSNA 350 Aircraft For Sale
---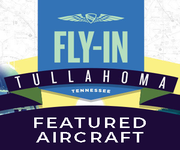 No results found for this search. Please alter your search criteria and try again.
Single Engine Piston Cessna 350 Aircraft Information
Built by Cessna until the end of 2010, the Cessna 350 Corvalis is a composite construction, single engine, normally-aspirated, fixed landing gear, low-wing, general aviation airplane. The 350 has the capacity for one pilot and three passengers. The maximum speed is 191 knots (220 mph, 354 km/h) and the rate of climb is 1500 ft/min (7.6 m/s). The empty weight is 2300 lb (1000 kg) and the maximum takeoff weight is 3400 lb (1500 kg). The aircraft was formerly built by Columbia Aircraft and called the Columbia 350. The 350 was first developed as the Columbia 300. The 300 was powered by a 310 hp Continental IO-550-N engine.

To view the various models currently available, please check out our Cessna aircraft for sale, our single-engine, our Aircraft For Sale for descriptions and photos or PLACE A LISTING of your aircraft for sale.