2001 CESSNA T182T SKYLANE

For Sale
2001
CESSNA T182T SKYLANE
N3500T
T18208048
McAllen, TX USA
For Sale
2001
CESSNA T182T SKYLANE
N3500T
T18208048
McAllen, TX USA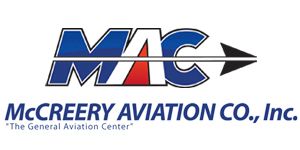 Contact This Seller
General Specs (cont.)
2132
955 SFRM
0 SMOH
1029 lb
Used
2001
2001
IFR
4
Additional Classifications
Detailed Description
$10,000 PRICE DROP! beautiful Turbo 182T with a mid-time, factory reman Lycoming TIO-540. Excellent maintenance history and ready to go! Traded on a late-model Seneca V. Very good paint, interior and glass, complete logs, no corrosion. A Garmin GTN750 displays traffic and weather from the Garmin GTX345, King KAP 140 A/P w/ GPS Steering and Altitude Preselect connects to a King KCS55A HSI. The original engine was exchanged for a Factory Reman in 2013 when the Lycoming Crankshaft AD was due, rather than a doing a continued time repair. Only DH is a small leading edge wing ding from a sparrow-sized bird, repaired with an overlay. Fresh prop overhaul.
Avionics / Equipment
Avionics
#1 Comm/Nav/GPS: Garmin GTN 750		
#2 Comm/Nav/GPS: King KX 155A		
Transponder: Garmin GTX 345 ADSB In/Out
Audio Panel/Mkr/Intercom: King KMA 28 w/ 4 pl I/Com
Autopilot: King KAP 140 Dual Axis	
Roll Steering: DAC GDC 31 GPSS	
Engine Analyzer: JPI 700 w/ Fuel Flow 
Radar Altimeter: King KRA 10A
HSI: King KCS 55A		
Dual Vacuum Pumps	
Connectivity: Flightstream 510		
Electric Turn Coordinator
Weather Detection: Stormscope WX 500 displays on Garmin 750
ADSB Wx/Traffic displayed on GTN 750
Vacuum Attitude Indicator w/ Flag			Heated Stall Warning				
Artex 406 ELT w/ Remote		
Heated Pitot		
12V Power Port in Instrument Panel	
Outside Air Temp
Pilot PTT Switch		
Cabin Speaker
Pilot A/P Disconnect Switch		

Electric Elevator Trim		
Static Wicks		

			
Features
Electrically Heated 3 Blade Prop w/ Fresh Overhaul	
LED Ldg/Taxi/Strobe/Nav Lights
Baggage Door		
Wheel Pants 
Engine Muff Heater with Defrost	
Tinted Windows 
Cowl Flap		
Forward & Rear Controllable Fresh Air Vents	
External Power Plug Receptacle	
Electric Fuel Pump
Locking Outside Door Handle	
95 Amp Alternator
Vernier Mixture Control		
Oil Filter
Underwing Courtesy Lights		
Passenger Overhead Light
Crew Dimmable Flood Light		
Pilot Control Wheel Lighting
87 Gallons Useable Fuel		
Useful Load 1,029 Lbs.
Engines / Mods / Prop
SFREMAN: 955
SPOH: 0
Interior / Exterior
Exterior
Original Factory Paint- Matterhorn White with Dark Maroon, Maroon & Light Grey Accents, Light Grey N Number. Rated an 8+. 

Interior
Original Grey Leather/Vinyl Front and Rear Seats. Dark Gray Vinyl Flooring. 4 Black Inertial Reel Shoulder Harnesses. Cream Headliner & Sidepanels. Rated an 8+.
Remarks
A beautiful Turbo 182T with a mid-time Reman. Excellent maintenance history and ready to go! Traded in on a late-model Seneca V. Very good paint, interior and glass, complete logs, no corrosion. A Garmin GTN750 displays traffic and weather from the Garmin GTX345, King KAP 140 A/P w/ GPS Steering and Altitude Preselect connects to a King KCS55A HSI. The original engine was exchanged for a Factory Reman in 2013 when the Lycoming Crankshaft AD was due, rather than a doing a continued time repair. Only DH is a small leading edge wing ding from a sparrow-sized bird, repaired with an overlay. 

Annual Due: December, 2022	IFR Due: September, 2023