For Sale
2005
CIRRUS SR22
N7822M
1722
Chicopee (KCEF), MA USA
For Sale
2005
CIRRUS SR22
N7822M
1722
Chicopee (KCEF), MA USA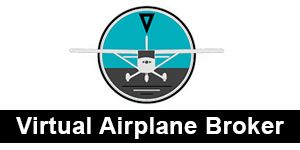 Sales
7083 Hollywood Blvd Ste 564
Los Angeles, CA 90028 USA
Map It
Contact This Seller
General Specs (cont.)
2255
668 SMOH
668 SPOH
1057 lb
Used
IFR
Additional Classifications
Detailed Description
2005 Cirrus SR22, Low Total Time, Low Time Engine by Triad, Garmin GTN750xi, Garmin GTN650xi, DFC 90 Autopilot, TKS Ice Protection, Looks Amazing! This 2005 Cirrus SR22 G2 is an awesome find! The airframe has low total time and comes with a complete set of original logs. The engine has low time since major overhaul by Triad Aviation just five years ago and is running perfectly. The plane is loaded with equipment , including a Garmin GTN 750xi, a Garmin, GTN 650xi, Avidyne flight display, DFC90 autopilot with altitude, pre-select and GPSS. It is equipped with weather avoidance, terrain, angle of attack indicator and much more. If you are looking for a low time, loaded up SR22 that is turn-key ready, this is your chance. At this price it will not be available for very long, so be sure to contact us right away!
Avionics / Equipment
Avionics:
Garmin GTN 750xi
Garmin GTN 650xi
Avidyne DFC90 Autopilot w/Alt pre-select + HLD + GPSS
Garmin GMA 35C Audio Panel
Avidyne EX5000C MFD
Avidyne Flight Director
Traffic Avoidance
WX500 Stormscope
Sirius XM
Garmin GTX 345 R Transponder
Avidyne EXP5000
Intercom
Honeywell KGP 560 TAWS other

Other Equipment:
Digital manifold pressure
Digital tachometer
Aileron gap seals
Leather seats
Traffic collision avoidance
Digital fuel flow indicator
Graphic engine monitor
TKS basic Ice Protection System
Eagle Systems Angle of Attack Indicator (HUD)
Levil Aviation Broadcasting Outer Module (BOM)
BlueMax Bluetooth Engine Data Interface
Garmin FS510 Wireless data card
Berringer Wheels and Brakes
6-point engine mount
Avidyne 3 year warranty for PFD,MFD, DFC90 (ending Feb 2026)
Parachute repack due August 2025
Airframe
Airframe:
Total Time: 2255 hrs
Engines / Mods / Prop
Engine:
Hours since major: 668 hrs
Date of Major: 04/12/2018
Name of Engine Shop: Triad Aviation
Horespower: 310 HP
Manufacturer: Continental Model: IO-550-N
Serial Number: 688955

Prop:
Type of propeller: Constant Speed
Prop time since overhaul: 668 hrs
Interior / Exterior
Interior:
The seats, side panels, and all plastic components are rated as good. The carpet is in excellent condition.

Exterior:
Condition of the exterior is good. The finish is very shiny with no noticeable chips or scratches.
Remarks
Useful Load: 1057 Lbs
Date of last annual: 03/16/2023
Date of last IFR Cert: 01/06/2023
Fuel Capacity: 81 US Gallons

Condition:
A visual inspection of the aircraft shows no obvious signs of any damage or repairs. The logbooks, our original, complete, comprehensive, well organized and legible. There is no known airframe damage history on the aircraft.

Message From the Owner:
The plane was bought from a private party in February of 2019 to replace a SR20 which was sold. It is owned by two partners. We have taken extraordinarily good care of this plane and it has taken good care of us. It has always been given the proper and immediate attention to the few maintenance issues we have had. All annuals have been thorough and have never revealed any significant issues. The latest one was in March 2023 and no issues were identified. Cylinders have been borescoped annually and the plane has flown test flight profiles before every annual. It has been managed by Savvy (pre-buy as well as maintenance). It came with many great upgrades (Berringer wheels, BlueMax) and we did a major avionics upgrade with NexAir in March of 2021. It has a beautiful modern panel and is a serious IFR machine. The reason we are selling it because while we used to fly it about 90-100 hours per year each, we have dropped significantly due to other life priorities and are now flying it about 100 combined which is not enough to justify owning it. It is a beautiful capable machine, always hangared and I know we will miss it when it sells.