For Sale
2023
DIAMOND DA40 NG
TBD
TBD
Phillipsburg, OH USA
For Sale
2023
DIAMOND DA40 NG
TBD
TBD
Phillipsburg, OH USA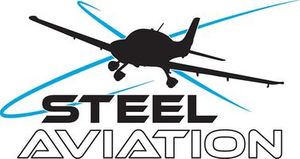 Jamie Steel- Potter
Phillipsburg Airport 3I7
53 North Street Ext
Phillipsburg, OH 45354 USA
Map It
Contact This Seller
General Specs (cont.)
0
New
N/A
Additional Classifications
Detailed Description
TBD. 2023 Diamond DA40 NG. This plane is an exceptional choice for so many applications. Seasoned pilot, new pilot or a profit minded flight training center. The bulletproof IO360 is at the heart of this plane. With a modern all composite airframe, proven Lycoming IO360 piston engine and the industry leading Garmin G1000 NXi panel, the DA40 XLT combines a blend of modern airframe and avionics. With an unmatched safety record call us today to discuss this fantastic aircraft.
Avionics / Equipment
AVIONICS LIST
Dual Garmin GIA 64W with Integrated radio modules with WAAS-enabled IFR-approved GPS; VHF navigation with ILS; and VHF communication with 16-watt transceivers
Garmin 4 Place Built in Intercom
Garmin GDU1040, 10 Inch Multi Function Display (MFD), Moving map, Terrain, Traffic, Obstructions, EFIS, Flight Planning, Airport Data, GPS Satellite Data, Multi-Function Menus
Garmin GDU1040, 10 Inch Primary Flight Display (PFD), Wide Horizon, Three-Axis Flight Dynamics, Air Speed, Altitude, Vertical Speed, Horizontal Situation Indicator (HSI) with 350-Degree and Arc Modes
Garmin GFC 700 Automatic Flight Control System
Garmin GTX 33ES (ADS-B Out)
GFC 700 Flight Director
GMA 1347 digital Audio Controller with Digtal ATC Playback
GRS77 Solid-State Attitude and Heading Reference System

EQUIPMENT LIST
2 x Garmin GDU 10-Inch Flight Display (PFD and MFD)
Garmin GEA71 B Airframe / Engine Interface Unit
2x Garmin GIA 64 W COM/NAW/SBAS-GPS/GS/LOC
Garmin GMA 1360 Digital Audio System
Garmin GRS 79 Attitude Heading Reference System
Garmin GDC 72 Digital Air Data Computer
Garmin GMU 44 Magnetometer
Garmin GTX 335R Remote ADS-B Transponder (ADS-B Out)
Garmin FliteCharts Approach Plate (subscription required)
Garmin Flight Stream 510
Lycoming 180 HP I0360 MIA Engine
Hartzell HC-C2YR 2-Blade Aluminum Constant Speed Propeller
Standby Instruments Compass, Attitude Indicator, Air Speed Indicator (kts), Altitmeter (ft)
Composite Cabin and Safety Seats (up to 26g)
Lightning Protection System
3-Point Safety Belts Automatic (all seats)
Fabric Ergonomic Seats and Backrest
Adjustable Pilot and Co-pilot Seats
Sun Glare Shields and Canopy Lining
12 V Power Outlet
Instrument Lighting
Overhead Cabin Light
Heated Pitot Cover
Variety of Exterior Striping Options
Electrically Operated Flap System
Standard Fuel Tank
Landing and Taxi Lights with LED Technology
Position and Strobe Lights with LED Technology
Beringer Wheels and Brakes
Jeppesen Chartview Approach Plates (option)
Air Conditioning/RACC System Powered by an additional Alternator (option)
Bubble Canopy Including Sun Protection (option)
Adjustable Pilot and Co-Pilot Seats (option)
Removable SheepSkin Seat Cushions (option)
Canopy and Nose Cover (option)
180 HorsePower AvGas Piston Engine
Powerflow Tuned Exhaust System
Hartzell 2 Blade Propeller
MT Composite and Hartzell Composite Propellers (options)
All Composite Airframe
Multi Path Lightning Protection System
Fixed Spring Steel Main Landing Gear Struts
Electric Flaps
26g Cabin and Seating
Leather Interior
Adjustable Rudder Pedals
28 Power Outlet
LED Overhead Cabin Lights
LED Landing and Taxi Lights
LED Position and Strobe Lights
Garmin G1000 NXi Panel Industry Leading Technology
Please note that adding options will increase aircraft costs
Airframe
AIRFRAME TOTAL TIME: 0
Interior / Exterior
INTERIOR
Customize you pick your colors high gloss multi coat paint finish.

EXTERIOR
Leather Interior you choose your colors. Roomy and spacious with excellent visibility.
Remarks
LOCATION: 3I7 / OHIO





All representations in this advertisement are made by Seller. Steel Aviation has not inspected the aircraft or its logbooks, and strongly suggests that any Buyer arrange for a comprehensive pre-buy inspection of the same.