Filter By
Back To Top
DIAMOND DA40-180 STAR Aircraft For Sale
---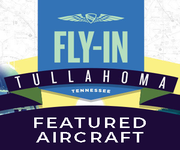 No results found for this search. Please alter your search criteria and try again.
Single Engine Piston Diamond DA40-180 Star
Constructed from composite materials, the Diamond DA40 Diamond Star, is an Austrian four-seat, single engine, light aircraft. The DA40 has the capacity for one pilot and three passengers. The Diamond DA40-180 Star is powered by a Lycoming IO-360-M1-A engine and has a range of 600 miles. The cruise speed is 145 kts and the stall speed is 49 kts. The empty weight is 1,543 lbs and the gross weight is 2,535 lbs.

To view the various models currently available, please check out our Diamond aircraft for sale, our Aircraft For Sale for descriptions and photos or PLACE A LISTING of your aircraft for sale.