2017 EXPRESS EXPRESS 2000FT

For Sale
2017
EXPRESS EXPRESS 2000FT
Not Listed
Not Listed
Toledo, WA USA
For Sale
2017
EXPRESS EXPRESS 2000FT
Not Listed
Not Listed
Toledo, WA USA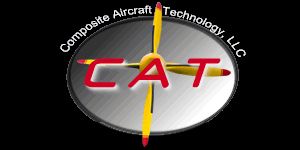 Darrell Peterson
148 Skyhawk Drive
Toledo, WA 98591 USA
Map It
Contact This Seller
General Specs (cont.)
New
2017
2017
N/A
Additional Classifications
Detailed Description
2000FT

Today's Express Series 2000 is the modern-day version of the original Express CT and Series 90 models. Years of constant refinement have resulted in an airplane that has no equal for performance, style, utility and versatility in a 4 place single. A spacious cabin, wide CG range and large useful load allow for comfortable travel for all your passengers and baggage. When combined with the speed and range of a cabin class twin, your travel and adventure options are endless! Easy to build and easy to fly… the Series 2000 is your answer for high-performance flight!

BUILDER ASSIST PROGRAM
The fastest way from initial layup to final rollout!
No Tools to buy!   •  No Supplies to stock!   •  No Jigs to build!
On Hand technical help! 
Precision tooling means accurate assembly! 
Build your entire Express airframe in only 6 to 8 weeks!
Remarks
2000FT SERIES SPECIFICATIONS*
CRUISE SPEED (310 HP')	
185 kts
STALL SPEED	
53 kts
EMPTY WEIGHT (Typical)	
1,925 lbs
GROSS WEIGHT	
3,400 lbs
USEFUL LOAD (Typical)	
1,475 lbs
FUEL CAPACITY (Standard)	92 gal
PAYLOAD (W/Full Fuel)	923 lbs
RANGE	900nm**

* All performance data is preliminary and subject to verification and revision.
** Range estimates calculated using Continental TSIO-550 at 16 gph fuel burn.