Filter By
Back To Top
LANCAIR 200 Aircraft For Sale
---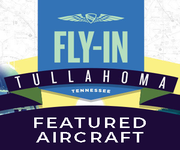 No results found for this search. Please alter your search criteria and try again.
Single Engine Piston Lancair 200
The Lancair 200 was released in 1985. The 200 was a two seat kit and was equipped with a Continental O-200 engine.

To view Lancair and other makes currently available, please check out our Aircraft For Sale for descriptions and photos or PLACE A LISTING of your aircraft for sale.