Filter By
Back To Top
LANCAIR LEGACY Aircraft For Sale
---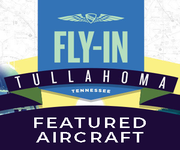 No results found for this search. Please alter your search criteria and try again.
Single Engine Piston Lancair Legacy
The Lancair Legacy is a development of the Lancair 320 series. There are two versions of the model, the fixed gear Lancair FG and the retractable gear Lancair RG. Other than the FG having a more powerful engine and fixed landing gear, the two aircraft models are the same structure. Both are two-seat, low-wing monoplanes. The single engine piston Lancair Legacy is powered by a Continental IO-550-N engine of 310 hp. The cruise speed at 75% is 240 knots and the stall speed is 58 knots. The empty weight is 1500 lb and the gross weight is 2200 lb.

To view single-engine and other makes currently available, please check out our Aircraft For Sale for descriptions and photos or PLACE A LISTING of your aircraft for sale.