For Sale
Not Listed
MAULE NOT SPECIFIED
Not Listed
Not Listed
ID USA
For Sale
Not Listed
MAULE NOT SPECIFIED
Not Listed
Not Listed
ID USA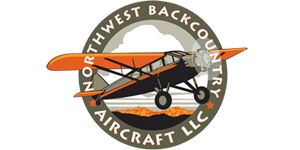 Kasey / Bob
Jackson Jet Center Boise
Caldwell
Nampa, ID USA
Map It
Contact This Seller
General Specs (cont.)
Used
N/A
Additional Classifications
Detailed Description
We have been the Leading Factory Authorized Maule Distributor for over a decade. Call us and experience Professional Service in your search for new or used aircraft. We are Uniquely Qualified Experts at Selling or Buying Maule Aircraft. You can visit our facilities, touch our inventory, take test flights and experience our legendary customer service.

We are conveniently located at the Jackson Jet Center on the Boise Airport, Caldwell & Nampa Airports.
Remarks
We provide:

*Complete aircraft brokerage services
*30,000 sq. ft. of heated hangar space in Idaho
*No charge to hangar your aircraft while being marketed
*Full shop for fabric, paint, composites, engine, airframe and warranty support
*Complete expert detailing services to maximize resale value
*Extensive international export/import experience-crating/shipping/customs
*Financing available through our banking partners
*Highly experienced ferry pilots to deliver or pick up your aircraft 
*Highly experienced and skilled tailwheel, off airport and aerobatic instructors
*We are "off airport, bush flying" experts

SPECIFICATIONS SUBJECT TO VERIFICATION AND INSPECTION.