For Sale
1979
PIPER ARCHER II
N8121K
28-8090142
Kissimmee, FL USA
For Sale
1979
PIPER ARCHER II
N8121K
28-8090142
Kissimmee, FL USA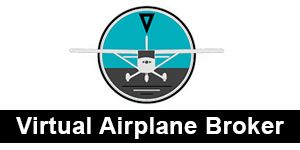 Sales
7083 Hollywood Blvd Ste 564
Los Angeles, CA 90028 USA
Map It
Contact This Seller
General Specs (cont.)
7219
1366 SMOH
1366 SPOH
914 lb
Used
N/A
Additional Classifications
Detailed Description
SOLD! 1979 Piper Archer II, Solid Airframe, Factory Engine, Garmin IFR Panel with GTN750, Dual G5's, GFC 500 Auto Pilot!  This 1979 Piper Archer II is a great find! The airframe is solid and it comes with a complete set of original logs. The Factory overhauled Lycoming engine has good compressions and is running strong. The plane is IFR Equipped with an awesome updated panel that includes a Garmin GTN750Xi with WAAS, a Garmin 350 audio panel and a Garmin GTX345 transponder with ADS-B in and out. It has an amazing Garmin GFC500 autopilot that is loaded with features including altitude preselect and the ability to fly full instrument approach procedures. If you are looking for a well-maintained, well-equipped, four seat aircraft that is easy to fly, this is your chance. At this price, it will not be available for very long, so be sure to contact us right away!
Avionics / Equipment
Avionics:
Garmin 750Xi GPS/Nav/Com/MFD
Garmin SL30 Com
Garmin GFC 500 3 axis Autopilot
Garmin GMA 350C Audio Panel
Marker Beacons marker_beacons
Flight Director
Traffic Avoidance
Weather Radar
HSI
Garmin GTX 345 Transponder
Garmin Dual G5 EFD
Intercom

Other Equipment:
Digital manifold pressure
Electric trim
Rudder trim
Aux power plug
Engine pre-heater
Outside air temperature
Heated pitot tube
Shoulder harnesses
Strobe lights
Instrument lighting
Pilot push to talk
Copilot push to talk
Wheel pants
Digital fuel flow indicator
Rosen visors
Graphic engine monitor
Airframe
Total Time: 7219 hrs
Engines / Mods / Prop
Engine:
Hours since major: 1366 hrs
Date of Major: 07/01/2009
Name of Engine Shop: Lycoming Factory
Horespower: 180 HP
Manufacturer: Lycoming Model: O360-A4M
Serial Number: L-18732-36E

Prop:
Type of propeller: Fixed Pitch
Prop time since overhaul: 1366 hrs
Interior / Exterior
Interior:
The seats are in fair condition. The carpet, side panels and all plastic components are rated as good.

Exterior:
The overall condition of the exterior is good. The finish has a moderate shine with some occaisional areas of missing paint. There are a few chips and scratches as to be expected.
Remarks
Useful Load: 914 Lbs
Date of last annual: 11/01/2021
Date of last IFR Cert: 05/27/2020
Fuel Capacity: 50 US Gallons

Condition:
A visual inspection of the aircraft shows no obvious signs of any damage or repairs. The logbooks are orirginal, complete, well-organized and legible.

Message From the Owner
N8121K is an absolutely joy to fly. I originally purchased her from a gentleman in WA in May of 2017 as a student pilot and flew the new to me plane home to ND with a ferry pilot. She came with a great panel to begin with- GNA480, GMX200 and century 2000 AP. I got my private pilot certificate in that setup and flew all over Midwest making incredible memories. Over the years I did several upgrades to her including GTN 750 Xi, dual G5 and GFC 500 autopilot and did my instrument training in it. Flying instrument with that setup is like flying in rails. A typical flight would look like this - before take-off program you GPS and set the AP to IAS mode and preset altitude and hit the TOGA button. Then fly the flight director and engage the AP at 800 AGL, the plane would then follow the GPS, capture the altitude, and hold it until you are ready to decent, before decent if you are following any arrival procedure or just heading over to IAF, use VNAV to fly your decent profile, the AP will then fly the entire RNAV or ILS to the minimums. With envelop protection built into the system, there is no worry for AP stall, and it even monitors you when hand flying and will take over when low air speed goes is detected (with audible warning), or notices bank over 45 degrees. It's like having a CFI next to you always monitoring what's happening and ready to take over when need be. Last year I flew the plane from ND to GA where she is based now. It was a long flight, but I did it in a day with time to spare and relied on some it's automation capabilities to ensure pilot workload is less. Maintenance to the highest standards including performing most SB's and getting the automation built into the panel was my top priority and no corners were cut to ensure there are no surprises while flying. Unfortunately, it's time to let her go to her new home.