1975 PIPER CHEROKEE 140/160

For Sale
1975
PIPER CHEROKEE 140/160
N32838
N28-7525121
Livermore, CA USA
For Sale
1975
PIPER CHEROKEE 140/160
N32838
N28-7525121
Livermore, CA USA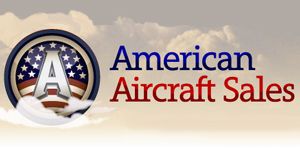 Robert Couches
550 Airway Blvd
Livermore, CA 94551 USA
Map It
Contact This Seller
General Specs (cont.)
6865
542 HOURS
750 lb
Used
1984
2004
N/A
Additional Classifications
Detailed Description
SOLD! 1975 Piper Cherokee Cruiser PA-28-140 Penn Yan 160hp RAM STC, 6865TT, King KMA24 Audio Panel With Three Light Marker Beacon, King KN64 DME, UAvionix ADS-B Tail Beacon, Avionics Master, Davtron 655 S Five Function, Whelen Tail Strobe, Wheel Pants, Only 2 Owners SNew!
Avionics / Equipment
KING KMA 24 AUDIO PANEL WITH THREE LIGHT MARKER BEACON
MITCHEL MX 11 COM
NARCO NAV 136 VOR/LOC/G.S.
KING KX 170B NAV/COM 
KING KI 208 VOR/LOC 
KING KR 86 ADF
KING KN 64 DME
DAVID CLARK INTERCOM WITH PILOT YOKE PIT
UAVIONIX ADS-B TAIL BEACON
AVIONICS MASTER

INCLUDING:
DAVTRON 655 S FIVE FUNCTION
MADRAS AIR SERVICE FIBERGLASS SUPER TIPS
MET-CO-AIR FIBERGLASS TAIL CONE
WHELEN TAIL STROBE
BOGART COPPER BATTERY CABLES
WHEEL PANTS
SKY-TEC STARTER
USEFUL LOAD 750.05 LBS
ANNUAL INSPECTION COMPLETED NOVEMBER 2020
TRANSPONDER INSPECTION COMPLETED AUGUST 2020
COMPLETE LOG BOOKS
ONLY TWO OWNER SINCE NEW. CALIFORNIA AIRPLANE
PILOT AND CO-PILOT TOE BRAKES
PILOT AND CO-PILOT PUSH TO TALK
ALT. VAC SOURCE
Airframe
TOTAL TIME AIRFRAME: 
6865 HRS SINCE NEW
Engines / Mods / Prop
TOTAL TIME ENGINE: 
542 HRS SINCE PENN VAN AERO SERVICE 160 HP RAM STC (2000)
MANUFACTURED TO NEW PARTS LIMITS 0-320-E3D
Interior / Exterior
INTERIOR: 
BLUE FABRIC AND VINYL BY BELARDI INTERIORS (2004)

EXTERIOR: 
ALL OVER WHITE WITH NAVY BLUE AND SKY BLUE (1984)
Remarks
SALE SUBJECT TO PRIOR SALE AND / OR REMOVAL FROM MARKET. ALL SPECIFICATIONS AND REPRESENTATIONS OF AIRCRAFT ARE SUBJECT TO VERIFICATION BY BUYER BEFORE PURCHASE.