Sold
1966
PIPER CHEROKEE 140
N4222J
28-22570
Livermore, CA USA
Sold
1966
PIPER CHEROKEE 140
N4222J
28-22570
Livermore, CA USA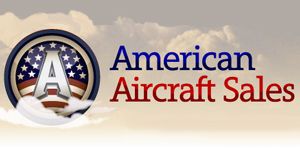 Robert Couches
550 Airway Blvd
Livermore, CA 94551 USA
Map It
Contact This Seller
General Specs (cont.)
6158
1055 SFRM
286 SPOH
848 lb
Used
IFR
Additional Classifications
Detailed Description
SOLD - This Instrument panel standard T upgraded IFR Piper Cherokee 140 looks amazing with its new retro paint. The airplane has also been upgraded with pilot and co pilot toe brakes, Inertia real shoulder harness, and more. All of the log books and documents are complete with this airplane since  new including the Lycoming factory remanufactured engine records.
Avionics / Equipment
AVIONICS: 
GARMIN GTX 327 TRANSPONDER
UAVIONICS SKYBEACON ADS-B
COLLINS 251 COM WITH COLLINS 351 NAV VOR/LOC/G.S.
COLLINS 251 COM WITH COLLINS 351 NAV VOR/LOC
KING KA 134 AUDIO PANEL
KING 3 LIGHT MARKER
SIGTRONICS INTERCOM WITH DUAL PTT
VERTICAL CARD COMPASS

INCLUDING: 
STANDARD T INSTRUMENT PANEL UPGRADE
TOE BRAKES PILOT AND CO PILOT
FIBERGLASS GLAIRSHIELD UPGRADE
RAM HORNS CONTROL YOKES
LED LANDING LIGHT
LED WHELEN ANTI-COLISION TAIL BEACON
COPPER CABELS FOR STARTER
WHEEL PANTS
Airframe
TOTAL TIME AIRFRAME: 6158 HOURS SINCE NEW
Engines / Mods / Prop
TOTAL TIME ENGINE: 
1055 HOURS SINCE ZERO TIME FACTORY REMANUFACTURE
LYCOMING 0-320-E2A S/N RL-15416-27A O/H DATE 1995

TOTAL TIME PROPELLER: 
286 HOURS SINCE OVERHAUL BY SULLIVAN PROPELLER (2010)
SENSENICH M74DM-0-58 S/N K5826
Interior / Exterior
INTERIOR: 
GRAY FABRIC BY AIRTEX
BAS INC. SHOULDER HARNESS WITH INERTIA REALS 2011

EXTERIOR: 
ALL OVER WHITE WITH BLUE AND RED TRIM
Remarks
USEFUL LOAD 848.50 LBS
TRANSPONDER CERT. FEBRUARY 2023
ANNUAL INSPECTION DECEMBER 2022
COMPLETE LOG BOOKS SINCE NEW




SALE SUBJECT TO PRIOR SALE AND / OR REMOVAL FROM MARKET. ALL SPECIFICATIONS AND REPRESNETATIONS OF AIRCRAFT ARE SUBJECT TO VERIFICATION BY BUYER
BEFORE PURCHASE.