For Sale
1964
PIPER CHEROKEE 235
N8995W
28-10576
Mt. Airy KMWK, NC USA
For Sale
1964
PIPER CHEROKEE 235
N8995W
28-10576
Mt. Airy KMWK, NC USA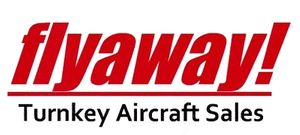 Contact This Seller
General Specs (cont.)
4034
1670 SMOH
244 SPOH
Used
2000
2000
IFR
4
Additional Classifications
Detailed Description
UNDER CONTRACT. Low Time 235 with Generous Useful Load, Extra Fuel, Garmin 430/340/327 Stack, Standby Vac, 406 ELT, Speed Mods, Auto Gas, Nice P&I, Hangared, NDH, 1400 lbs. USEFUL LOAD, Complete Logs!
Avionics / Equipment
Garmin GMA-340 Audio Panel w/MB & Intercom    		 
Garmin GNS-430 Nav/Com/GPS/ILS (IFR En Route/Non-Precision Approach)
Garmin GA-56 GPS Antenna	
Garmin GI-106 CDI w/Glide Slope
Garmin GTX-327 Transponder	
Bendix/King KX-125 Nav/Com	
Westberg K28 EGT Gauge (Inop)       
Navigator Compass    
Recording Tachometer		
Precise Flight SVSV Standby Vacuum    
Clock -INOP                                     
ACK A30 Encoder
Push-to-Talk Buttons on Yokes          
ACK E-04 406 ELT w/Remote Control        
Alternate Static Source		
Avionics Master Switch 
T-Configuration: Airspeed/AI/Altimeter/DG
Airframe
4034 TTAF
2900 lbs GW                        
                                              
ANNUAL Completed MARCH 2020
ANNUAL Due MARCH 2021	                                             

IFR Certification Completed: FEB 2018
IFR Certification Due: Now                                                                                                                    

Complete Logbooks                                  
Hangared 
No Known Damage     
                                                        
Total Fuel 84 Gallons 
(50 Gallon Mains/34 Gallon Aux)
Engines / Mods / Prop
ENGINE:
Lycoming O-540-B4B5, 235-HP, 2000-Hour TBO, S/N L-8004-40 
1670-SMOH (1998), 4034-TTE
March 2020 Compressions, Cylinders 1-6: 
78/80, 77/80, 78/80, 78/80, 76/80, 78/80

PROP:
Hartzell Constant Speed 2-Blade HC-C2YK-1BF, Hub S/N 1528
244-SPOH by H&H (2010), 4034-TTP
Interior / Exterior
INTERIOR:                                                                                                                                                
Refurbished in 2000 Featuring Cheviot Hills Leather Seats & Side Panels, 
Wood Sage Carpet, Pearl Headliner, Rated 7/10. Materials Approved & Burn Certified   

EXTERIOR:
Strip & Repaint - Imron White Base, Blue & Yellow Trim (2000), Rated 7/10
Remarks
Sun Visors	 		
Auto Gas STC 		          			                			
Electric Aux Fuel Pump		
Shoulder Harnesses		    			
Oil Cooler			
Stall Warning    				
Brackett Induction Air Filter		
Baggage Straps
Tow Bar			
Landing & Nav Lights					
Dome Light			
Cabin Speaker    			
Pitot Heat			
Rotating Beacon	 							                                                                                     
Courtesy Step & Handles		
Instrument Lighting & Dimmer	
Cabin Heat & Defrost		
Voltage Regulator		
Pilot Vent Window  		
OAT		
Parking Brake			
Carb Heat   
Wheel Pants			
Pilot Toe Brakes
4-Place Jacks & MP3 Input	              
Courtesy Step & Handle
Cabin Ventilation Control		
12-Volt Accessory Power Jack
17-Gallon Tip Tanks		
50-Gallon Main Tanks
Primer

Knots 2U Flap, Aileron, Fuselage, Stab & Gap Seals & Flap Hinge Fairings 

LINK TO LOGBOOKS:
https://u.pcloud.link/publink/show?code=XZbBzJXZxbj4h97j5EyFGsPar9lLMbp1iKUX

LINK TO 337s:
https://u.pcloud.link/publink/show?code=XZ4BzJXZvn6qJXy2K6SdF4V5d80YuBcCUyzy

LINK to YOU TUBE VIDEO:
https://youtu.be/kqHcXkZIGWE

MAINTENANCE HIGHLIGHTS:

2020 - New Vacuum Pump
2018 - Oil Cooler Hoses Replaced (AD 2017-14-04, Type D Hoses)
2015 - New Aileron Rib, RH IB
2014 - #4 Cylinder Overhauled
2013 - New LH Mag & New Ship Battery Installed; AD 2013-02-13 C/W by Inspection of Horizontal Stab Turn Control Cables & Buckles
2011 - AD 2010-15-10 Inspection of Control Wheel Shafts (Bushings Replaced)
2010 - Overhauled AI & MP Gauge, New Fuel Boost Pump Installed, Repaired LH Tip Tank Due to Leak
2009 - 500-Hour Mag Inspection & New Engine Fuel Hoses Installed  
2008 - SB 1006 C/W by Removal of Fuel Tanks, No Corrosion Found, New Hoses Installed, New Engine Lord Mounts & 6 New EGT Probes Installed 
2006 - Muffler Overhauled
2004 - 500-Hour Mag Inspection, New Alternator Installed  
2002 - New Heater Installed, Fabricated Patch for Living
2001 - New Oil Cooler Hoses Installed, Mags Overhauled
2000 - Replaced Main Forward Vent Hoses, Acid Etched, Alodined & Zinc Primed Areas of Spar & Ribs, New Windshields Replaced & New Main Landing Gear Torque Links Installed IAW SL 621 (AD 72-08-06)
1998 - S6LN20 Impulse Coupling Mag System Removed; S6LN200 Series "Shower Sparks" Ignition System Installed (See 337)
Engine Overhaul at 2355-TT - Crankshaft Gear Replaced, Cylinder Channel Chromed by ECI, Pistons Rings Replaced, New Induction Hoses, Gaskets, Seals & Mags Overhauled, C/W AD 91-14-22, New Mounts Installed
1997 - Rebuilt Muffler
1990 - New Oil Cooler & New Ignition Harnesses Installed (Both Mags)
1986 - New Engine Mounts Installed
1984 - Top Overhaul at 1625-TTE, Replaced Main Tanks and Sender Gaskets   
1980 - Fuel Selector Control System Modification by Installing Kit 760681 IAW SB 376, Kit 757-148V IAW AD 77-12-1
1976 - AD 70-26-4 C/W by Inspection
1972 - AD 71-14-6 C/W by Installing Nipples, AD 72-14-7 C/W by Using Torque Bolt
1967 - New LH Flap, Replaced Shim Assembly on LH Wing (337), Bottom of IB & Oleo Strut; AD 67-20-4 C/W Main Landing Gear Torque Links with Kit 757-123
1965 - C/W AD 65-6-6 Per Piper SB 223 by Installation of Kit 756-906 Fuel Quantity Gauge Sender Units

Other Airworthiness Directives Associated with N8995W:

69-22-02 - Inspection for Cracks 
76-07-12 - Bendix Switch Operation
77-12-01 & 78-23-01 by Inspection
95-26-13 - Oil Cooler Hoses Routing OK
98-10-03 - Replaced Bolt
84-26-02 - Induction Inspection
78-07-07 - Impulse Coupling 
78-23-01 - Fuel Drain Inspection
70-26-04 - Inspection of Balance Weight Tube by Dye Check
67-26-02
99-24-10 - Ops Check

BASED IN KS & NC


FLIGHT HOURS BETWEEN RECENT ANNUALS:

JUNE 2014 - Tach 4013
JULY 2015 - Tach 4016
APRIL 2017 - Tach 4024
JULY 2018 - Tach 4024
MARCH 2020 - Tach 4025
Current Tach 4034

The Aircraft Has Flown 21 Hours June 2014 - Present, An Average of 3.5 Hours Per Year in the Past 6 Years.
*All aircraft loans are subject to credit approval. Monthly payments illustrated above are based on terms available to the highest qualified candidates, and are subject to additional documentation fees, terms and conditions. Currency Capital, LLC is an independent finance company and is not the manufacturer or supplier of any equipment. Currency Capital, LLC utilizes its broad network of aircraft lenders to offer the most competitive rates and terms available, for both businesses and consumers. Commercial Financing may be provided by Currency Capital, LLC and loans made or arranged pursuant to California Finance Lenders Law license number 60DBO-56173.