Sold
1984
PIPER DAKOTA
N4345R
28-8411013
Livermore, CA USA
Sold
1984
PIPER DAKOTA
N4345R
28-8411013
Livermore, CA USA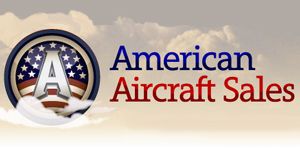 Robert Couches
550 Airway Blvd
Livermore, CA 94551 USA
Map It
Contact This Seller
General Specs (cont.)
4196
227 SOH
227 SNEW
1122 lb
Used
2010
2003
N/A
Additional Classifications
Detailed Description
SOLD - This 1984 Piper Dakota is one of only thirty one produced for the year. The airplane has been well maintained and flown every year since new. All of the aircraft log books and original factory equipment records are included. The overall condition of the paint, interior and windows are in very good condition. This PA-28-236 is ready to fly and enjoy.
Avionics / Equipment
AVIONICS: 
GARMIN GNS 530 GPS
GARMIN GTX 335 TRANSPONDER
KING KMA 24 AUDIO PANEL
KING KX 165 NAV/COM
CENTURY 21 AUTO PILOT
PM 1000 II FOUR PLACE INTERCOM
WX 10 STORM SCOPE
CENTURY 21 AUTO PILOT
ELECTRIC TRIM

INCLUDING:
EDM 830 FUEL FLOW
DIGITAL AEROSPECE LOGIC FUEL GAGES
ALCOR EGT
PRECISE FLIGHT STAND BY VAC SYSTEM
BASIC AIRCRAFT PRUDUCTS AIR DRIVEN ALTERNATOR
WING TIP LANDING LIGHTS AND STROBE LIGHTS
WHELEN TAIL STROBE
WHELL PANTS
FLAP HING SPEED FAIRINGS AND GAP SEALS
FIRE EXTINGUISHER
Airframe
TOTAL TIME AIRFRAME: 
4196 HOURS SINCE FACTORY NEW
Engines / Mods / Prop
TOTAL TIME ENGINE: 
227 HOURS SINCE OVERHUAL
ONE STOP AVIATION INC. 07/03/2017
LYCOMING 0-540-J3A5D S/N L-24200-40A

TOTAL TIME PROPELLER: 
227 HOURS SINCE FACTORY NEW
HARTZELL HC-F2YR-1FP/F8068 01/30/2017
Interior / Exterior
INTERIOR: 
LIGHT TAN LEATHER SEATS WITH FABRIC SIDE WALL PANELS 2003

EXTERIOR: 
ALL OVER WHITE WITH BLUE AND GOLD GET GLO 2010
Remarks
USEFUL LOAD 1122.53 LBS
TRANSPONDER CERT. 02/19/21
ANNUAL INSEPECTION 04/14/22
COMPLETE LOG BOOKS SINCE NEW




SALE SUBJECT TO PRIOR SALE AND / OR REMOVAL FROM MARKET. ALL SPECIFICATIONS AND REPRESNETATIONS OF AIRCRAFT ARE SUBJECT TO VERIFICATION BY BUYER
BEFORE PURCHASE.