For Sale
1956
PIPER PA 22
Not Listed
22-4711
Anchorage, AK USA
For Sale
1956
PIPER PA 22
Not Listed
22-4711
Anchorage, AK USA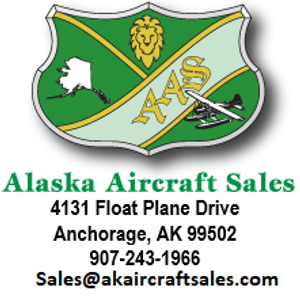 Contact This Seller
General Specs (cont.)
3923
1070 SMOH
728 SMOH
816 lb
Used
1995
1995
BTH
4
Additional Classifications
Detailed Description
Well equipped PA-22 with several desirable mods. Engine converted to 160hp, extended wings, tundra tires, and baby Bushwheel tailwheel. In 2014 the propeller leading edge had knicks or wear which caused mechanic to suspect. It was removed and verified airworthy by Dominion, the engine was sent to Alaska Aircraft Engines for a propeller strike inspection and lower end overhaul. Has flown 100+ hours since with no metal found. Fresh annual inspection just completed and cylinder compressions were 76, 79, 75, and 72.
Avionics / Equipment
KX-145
IC-A200
KT-76A
GEM 610C engine monitor
KI-205
Sigtronics Intercom
Airframe
Converted from nosegear to tailwheel.  Fabric recovered in 1995.
Engines / Mods / Prop
Engine had a prop strike inspection in 2014, when the rebuilt the lower end.  Lower end has 105 Hrs since overhaul/prop strike inspection with no metal found.
Extended wings, flaps, ailerons
Petersen auto-fuel approval
Univair wing ribs
Trimmer offset yokes
ABI baby bushwheel
Goodyear 26" tundra tires
McCauley double puck brakes
Sullivan fiberglass wingtips
Whelen wingtip strobes
Field approved skylight
B&C alternator, lightweight starter
Interior / Exterior
Interior upholstery is in good condition.  Fabric has some dollar patches, but plenty of life left.