For Sale
1979
PIPER TURBO DAKOTA
N3040W
28-7921005
Harrisburg (KCXY), PA USA
For Sale
1979
PIPER TURBO DAKOTA
N3040W
28-7921005
Harrisburg (KCXY), PA USA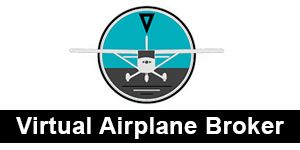 Sales
7083 Hollywood Blvd Ste 564
Los Angeles, CA 90028 USA
Map It
Contact This Seller
General Specs (cont.)
4039
275 SMOH
297 SPOH
1028 lb
Used
N/A
Additional Classifications
Detailed Description
1979 Piper PA28-201T/Turbo Dakota, Solid Airframe, Low Time Factory Engine, IFR Equipped, Garmin 530, Dual G5's, Looks Good!
Avionics / Equipment
Avionics:
Garmin GNS 530 WAAS
Garmin 696 Yoke mount and power
Garmin G5 Electronic Flight Instrument
Garmin G5 Electronic Flight Instrument
Piper Autocontrol IIIB Autopilot
DME
Marker Beacons marker_beacons
Garmin GDL 39 ADS-B w/iPad Display
Garmin GNS 530, 696, iPad
G5 HSI
Garmin 335 Transponder
4 Place interom
Stratus Dual Powerpanel for iPad other
unknown
Collins Comm and Nav w ommi and glide slope indicator
Audio panel

Other Equipment:
Electric trim
Rudder trim
Hinged pilot window
Aux power plug
Outside air temperature
Heated pitot tube
Shoulder harnesses
Strobe lights
Instrument lighting
Custom air vents
Chronometer
Pilot push to talk
Copilot push to talk
Copilot instruments
Wheel pants
Graphic engine monitor
Vacuum pump
Turn coordinator
Vacuum pump, Turn Coordinator and vac driven attitude Indicator retained as back up system and required for autopilot operation with G5 units, until digital autopilot is installed
iPad Yoke mount and Stratus panel power unit mounted on copilot yoke.
JP Instruments Engine Monitor EGT - 701
Airframe
Airframe:
Total Time: 4039 hrs
Engines / Mods / Prop
Engine:
Hours since major: 275 hrs
Date of Major: 05/19/2015
Name of Engine Shop: Continental Motor Services, Fairhope, AL 36532
Horespower: 200 HP
Manufacturer: Continental Motors Services Model: TSIO360FB6
Serial Number: 1012106

Prop:
Constant Speed
297 hrs SPOH
Interior / Exterior
Interior:
The seats, carpet, side panels and all interior plastic components are rated as good.

Exterior:
The overall condition of the exterior is good. The finish has a moderate shine and there are a few minor chips and scratches as to be expected.
Remarks
Date of last annual: 07/15/2021
Fuel Capacity: 77 US Gallons
Useful Load: 1028.5 Lbs

Condition:
A visual inspection of the aircraft shows no obvious signs of any damage or repairs. The logbooks are original, complete, well organized, comprehensive and legible.

Message From the Owner:
After my check ride in 1996 I starting looking for a plane to share at Brandywine Airport outside Philadelphia. I found N3040W and its owner Al DiGiovanni and a wonderful friendship and partnership started that lasted until Al stopped flying. Initially we shared the plane in the Philadelphia area visiting the airports. Once I moved to Hilton Head in SC we shared the plane six months in the north and six months in the south. I used the plane to commute back and forth between Hilton Head and Philadelphia in the final years of my working life. Later we started a series of trips to visit family in California and to vacation in British Columbia and the Bahamas and stop at national parks. The planes turbo ceiling capabilities made transits over the Rockies and stops at airports like Jackson Hole effortless. Now that we have moved back up to Pennsylvania to be nearer to family and after 25 years of ownership in N3040W it is time let her pass to an other pilot who can use her capabilities to make their aviation dreams happen.

This 1979 Piper Turbo Dakota is a rare find! The airframe is solid and has a good pedigree, which includes a complete set of original logs. There is no known damage history on the aircraft and the engine has very low time since a factory overhaul. The plane is IFR equipped with Garmin Avionics including a GNS 530, 2 Garmin G5 displays, a graphic engine monitor and much more. If you were looking for a well equipped aircraft with a good useful load that can travel at high altitudes for long distances all without spending a lot of cash, this is your chance. At this price, it will not be available for very long, so be sure to contact us right away!