Filter By
Back To Top
SIAI MARCHETTI S205-22R Aircraft For Sale
---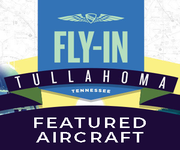 No results found for this search. Please alter your search criteria and try again.
Single Engine Piston Siai Marchetti S.205
The single engine piston SIAI-Marchetti S.205 is an Italian light aircraft. The S.205 has the capacity for one crew member and three passengers. The empty weight is 1630 lb (740 kg) and the maximum takeoff weight is 2755 lb (1250 kg). The S.205 is powered by an Avco Lycoming IO-360-A1A air-cooled flat-four piston engine of 200 hp. The maximum speed is 151 knots (174 mph, 280 km/h), the cruise speed is 255 km/h, and the stall speed is 47 knots (54 mph, 87 km/h).

To view single-engine and other makes currently available, please check out our Aircraft For Sale for descriptions and photos or PLACE A LISTING of your aircraft for sale.